I published a new article in Meridian Magazine yesterday, and I hope that somebody, somewhere, will read it:  "Did Christ Visit England?"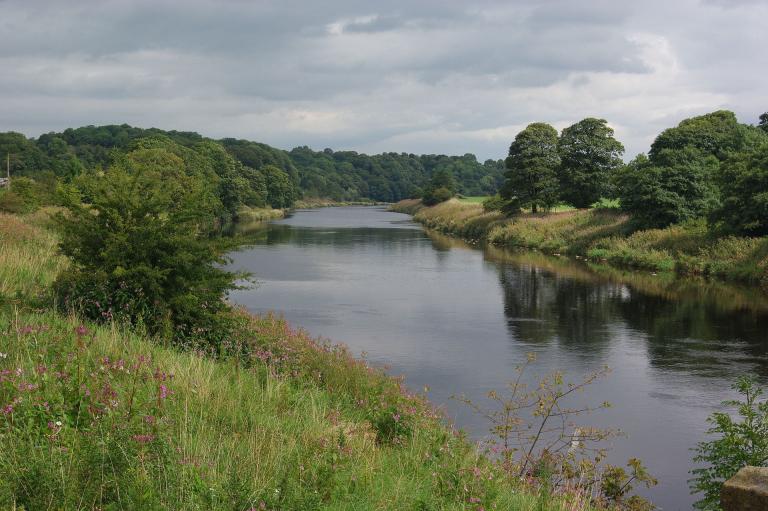 Our superb Latter-day Saint guide here in the United Kingdom, Peter Fagg, shared a couple of quotations with us a few days back that, with his kind help, I want to share with you.  The first comes from President Lorenzo Snow.  On 1 January 1901, in the Tabernacle of the Church of Jesus Christ of Latter-day Saints in Salt Lake City, President Snow delivered a "Greeting to the World" at special "Centennial Services" to mark the beginning of the twentieth century.  Among other things, he said the following:
As a servant of God I bear witness to the revelation of His will in the nineteenth century.  It came by His own voice from the heaven, by the personal manifestation of His Son, and by the ministration of holy angels . . .

He will assuredly accomplish His work, and the twentieth century will make its advancement towards the great consummation.

Every unfoldment of the nineteenth century in science, in art, in mechanism, in music, in literature, in poetic fancy, in philosophical thought, was prompted by His Spirit, which before long will be poured out upon all flesh that will receive it.
And, truly, the nineteenth century was marked by spectacular and increasingly rapid progress in many areas, not least among them steamships, the railroad, telegraphy, the rise of mass media, the invention of the telephone, and so forth.  James Clerk Maxwell laid the foundation for modern physics and engineering.  (See my recent blog entry
"Science and Religion: A Great Scottish Example."
).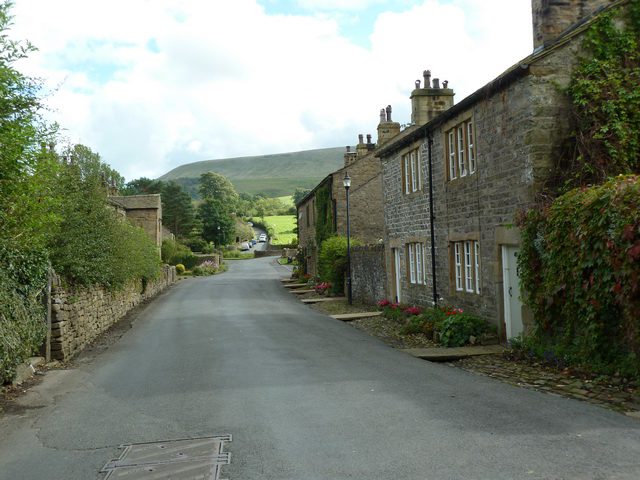 And we should not neglect achievements in literature by such writers as William Blake (on whom see my already mentioned article in Meridian Magazine, "Did Christ Visit England?") and William Wordsworth (see my recent blog entry titled "Intimations of Antemortality").  In this regard, a passage from Prometheus Unbound: A Lyrical Drama in Four Acts, by the tragically short-lived English poet Percy Bysshe Shelley (1792-1822), is worthy of note.  It is the second passage that I'm borrowing for today from Peter Fagg.  Said Shelley:
The great writers of our own age are, we have reason to suppose, the companions and forerunners of some unimagined change in our social condition or the opinions which cement it. The cloud of mind is discharging its collected lightning, and the equilibrium between institutions and opinions is now restoring or is about to be restored.
Such sentiments put me immediately in mind of the 1991 book The Birth of the Modern: World Society, 1815-1830, by the brilliant British journalist and historian Paul Johnson (1928-2023), who is, by the way, yet another graduate of Stonyhurst College and who is one of my personal heroes:
The title of this book requires some explanation.  I present the fifteen years 1815-1830 as those during which the matrix of the modern world was largely formed.
Have a look at part of Johnson's preface here, where he explains in more detail his choice of the period 1815-1830 as vitally important.  Latter-day Saints, of course, would agree that it was a pivotal time.  After all, the First Vision occurred in 1820, and the other vital events of the very early Restoration followed thereafter, culminating in 1830 with the publication of the Book of Mormon and the formal organization of the Church of Jesus Christ of Latter-day Saints.)
Some time ago, too, a reader kindly brought to my attention a passage from the preface to the paperback edition of William J. Bernstein, The Birth of Plenty: How the Prosperity of the Modern World Was Created (New York: McGraw-Hill, 2004).  I reproduce that passage here:
When my wife brought P. J. O'Rourke's Eat the Rich home from the library a decade ago, a few years before McGraw-Hill published the 2002 hardcover edition of this book, I wasn't expecting much in the way of historical insight.  Mr. O'Rourke aims to amuse, and his lighthearted romp through the world's economic success and sob stories did not disappoint, most memorably his exposition of credit risk: A junk bond is a loan to your little brother; a high-quality bond is a loan to your little brother by the Gambino family.

Mr. O'Rourke's frothy prose hides painstaking legwork.  Scattered among the quips are some well-researched passages, including one that briefly mentioned data assembled by an obscure Scottish economist named Angus Maddison, who found a startling discontinuity in world economic growth around 1820: Before that date, growth was essentially nonexistent; after that date, it was sustained and vigorous.

It took me a while to rustle up a copy of Maddison's summary work, Monitoring the World Economy, 1820-1992.  The bound edition looks as dull and as daunting as the densest legal brief, but inside, Maddison's dry data lay out the greatest story ever told: the economic birth of the modern world.  (vii)
This reminds me of a short piece that my friend Mark Skousen — libertarian economist, investment adviser, prolific author, and organizer of the spectacular annual FreedomFest — published back in 2019 in Meridian Magazine:  "The Restored Gospel and the Birth of the Modern Age."
Posted from Cheltenham, Gloucestershire, England