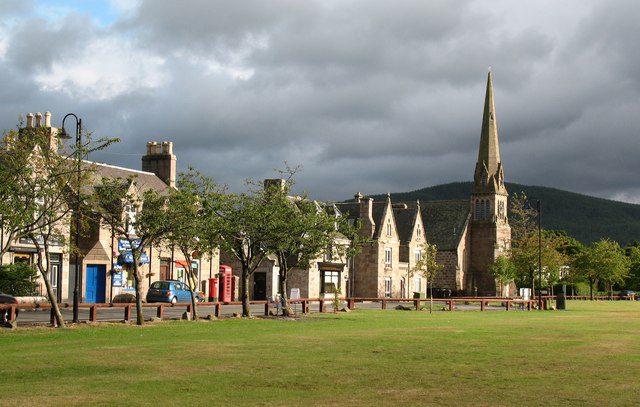 I published this column early this morning in Meridian Magazine:  "Prominent Lutheran Leader has "Holy Envy" for Baptisms for the Dead"
And two new articles went up at noon today on the website of the Interpreter Foundation:
"The Dance of Reader and Text: Salomé, the Daughter of Jared, and the Regal Dance of Death," written by Alan Goff
Abstract: Modern readers too often and easily misread modern assumptions into ancient texts. One such notion is that when the reader encounters repeated stories in the Bible, the Book of Mormon, Herodotus, or numerous other texts, the obvious explanation that requires no supporting argument is that one text is plagiarizing or copying from the other. Ancient readers and writers viewed such repetitions differently. In this article, I examine the narratives of a young woman or girl dancing for a king with the promise from the ruler that whatever the dancer wants, she can request and receive; the request often entails a beheading. Some readers argue that a story in Ether 8 and 9, which has such a dance followed by a decapitation, is plagiarized from the gospels of Mark and Matthew: the narrative of the incarceration and death of John the Baptist. The reader of such repeated stories must study with a mindset more sympathetic to the conceptual world of antiquity in which such stories claim to be written. Biblical and Book of Mormon writers viewed such repetitions as the way God works in history, for Nephi asserts that "the course of the Lord is one eternal round" (1 Nephi 10:19), a claim he makes barely after summarizing his father's vision of the tree of life, a dream he will repeat, expand upon, and make his own in 1 Nephi chapters 11–15 (and just because it is developed as derivative from his father's dream in some way, no reader suggests it be taken as a plagiaristic borrowing). Nephi's worldview is part of the shared mental system illustrated by his eponymous ancestor — Joseph, who gave his name to the two tribes of Joseph: Ephraim and Manasseh, the latter through which Lehi traced his descent (Alma 10:3) — for youthful Joseph boasts two dreams of his ascendance over his family members, interprets the two dreams of his fellow inmates, and articulates the meaning of Pharaoh's two dreams, followed by his statement of meaning regarding such repetitions: "And for that the dream was doubled unto Pharaoh twice; it is because the thing is established by God, and God will shortly bring it to pass" (Genesis 41:32).
"Interpreting Interpreter: Plagiarizing Salomé?" written by Kyler Rasmussen
This post is a summary of the article "The Dance of Reader and Text: Salomé, the Daughter of Jared, and the Regal Dance of Death" by Alan Goff in Volume 57 of Interpreter: A Journal of Latter-day Saint Faith and Scholarship. An introduction to the Interpreting Interpreter series is available at https://interpreterfoundation.org/interpreting-interpreter-on-abstracting-thought/.

The Takeaway:  Goff addresses the charge that Ether's story of a young woman dancing for Akish represents plagiarism of Salomé dancing for Herod Antipas in Mark. He shows how many of the themes present in Salomé's narrative allude to even more ancient tales from Persia, Greece, Rome, and the Old Testament. Goff suggests that these consistent details do not mean that these stories are pure folklore, and that they're best understood in the backdrop of ancient literary practice.
This is a worthwhile little essay, and the John Ciardi poem cited in it is a gem:  "The blessings of age — Elder Holland's essay on the First Presidency: Elder Jeffrey R. Holland describes the maturity and judgment of Presidents Nelson, Oaks and Eyring"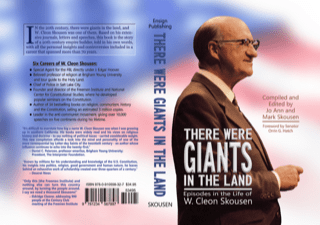 I was pleased to see notice of this National Review podcast featuring my friend Dr. Mark Skousen, in whose spectacular annual libertarian FreedomFest gatherings I've been able to participate on perhaps half a dozen previous occasions:  "The Legacy of Adam Smith"  I look forward to listening to it.  And Mark has a new article out in National Review that is closely related to the topic of the podcast:  "How Much of Adam Smith's Hand is Still Visible?  Three hundred years after his birth, the influence of the father of economics lives on."
Unfortunately, I won't be able to be there for this year's FreedomFest, which will be held in Memphis, Tennessee, on 12-15 July 2023.  But I've always enjoyed them, and I like to think that, when I have participated in them, the damage that I've done to them hasn't been terribly severe.
And, by the way, this summer should see the publication of There Were Giants in the Land: Episodes in the Life of W. Cleon Skousen, compiled and edited by Jo Ann and Mark Skousen.  (Mark is a nephew of Cleon Skousen, and Jo Ann is Mark's very accomplished wife.)  I'm quoted on the back cover of the new book as follows:
"It's difficult to overstate how big a name W. Cleon Skousen was when I was growing up in southern California. His books were widely read and his views on religious history and doctrine — to say nothing of political issues — carried considerable weight.  This new compilation affords a look into the mind and personality of one of the more consequential lay Latter-day Saints of the twentieth century — an author whose influence continues to echo into the twenty-first."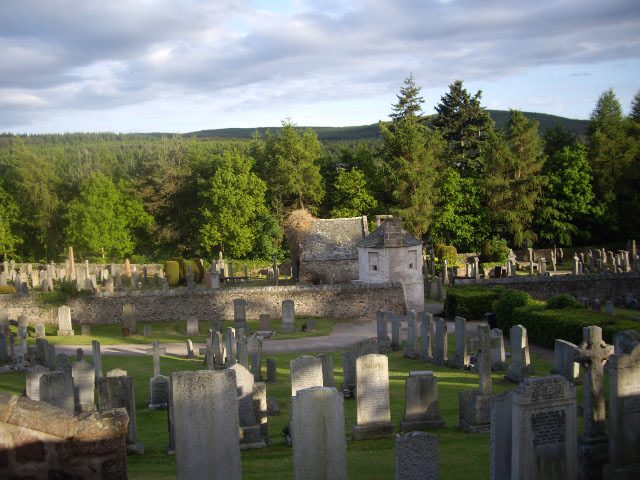 We headed out today to look around at elements of my wife's family history.  In particular, we visited the town of Aboyne, on the edge of the Scottish Highlands in Aberdeenshire, where her ancestor George Cromar was born in 1772, and the nearby area of Birse, where he worked as a schoolmaster.  He died in 1829, and he and his wife, Margaret Barclay (1780-1862)  are buried in Banchory.  We were fortunate to find their graves in the Banchory-Ternan Parish Kirkyard, which share a single large tombstone, the lengthy inscription on which is now only partially legible.
We looped back home again via Aboyne where, naturally — it being Great Britain — we had an Indian meal in a restaurant called Nur Taj, which, we estimate, must stand very, very near to the spot where George Cromar was born two hundred and fifty-one years ago.  Maybe he too used to eat chicken coconut korma there?
Posted from just outside Ballater, Aberdeenshire, Scotland