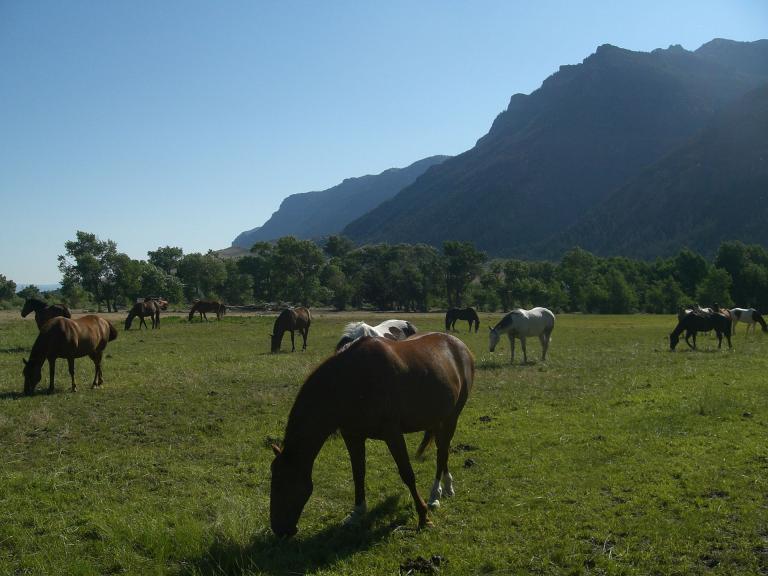 Two new items went up on the website of the Interpreter Foundation today:
Come, Follow Me — New Testament Study and Teaching Helps: Lesson 31, July 24 — 30: Acts 16–21 — "The Lord Had Called Us for to Preach the Gospel"
Once again, Jonn Claybaugh provides a concise but helpful set of notes for students and teachers of the Church's "Come, Follow Me" curriculum.
The New Testament in Context Lesson 31: "The Lord Had Called Us for to Preach the Gospel" Acts 16–21
During the 2 July 2023 Come, Follow Me segment of the Interpreter Radio Show, Steve Densley, Mark Johnson, and John Thompson discussed New Testament lesson 31, "The Lord Had Called Us for to Preach the Gospel," covering Acts 16–21.  The other segments of the 2 July 2023 radio show can be accessed at https://interpreterfoundation.org/interpreter-radio-show-july-2-2023.

The Interpreter Radio Show can be heard live on Sunday evenings from 7 to 9 PM (MDT), on K-TALK, AM 1640, or you can listen live on the Internet at ktalkmedia.com.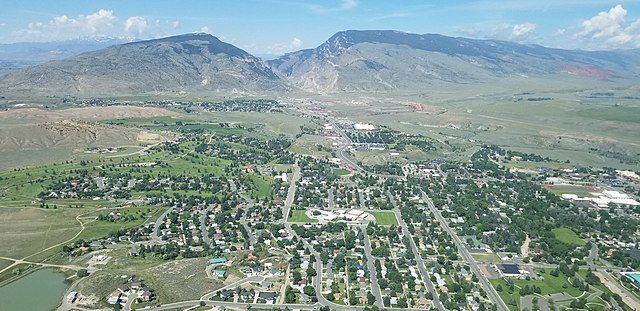 Quite a loud controversy has apparently erupted about the proposed construction of a small Latter-day Saint temple in Cody, Wyoming, where the "Cody Mural Chapel" has long been a local Restoration-related landmark.  Opponents have claimed that the temple is inappropriate for its planned location, that its brilliant all-night lighting will ruin the neighborhood, and that the spire or tower included in its current design violates local building regulations and will block views of the surrounding mountains.  (I cannot tell whether these opponents represent a sizable majority of the residents of Cody or merely a small but vocal minority.)
I have no special interest in the particular location that has been chosen for the temple, although I note that opponents often seem to presume that, if the temple isn't in fact built on that site, the area will remain undeveloped and in its pristine natural state — which seems very improbable to me, since it has apparently been zoned "residential."  But it's conceivable that the Church could decide to build the temple elsewhere.
I doubt very much, though, that the Church would insist on 24/7 lighting, which is a major stated objection of some of the vocal critics to the proposed building.  Certainly, multiple temples of which I'm personally and directly aware substantially dim their lights relatively early at night, and I know of no reason at all to assume that the same wouldn't be the case in Cody, Wyoming.
And I myself have nothing invested in the tower.  I'm not committed to the architectural design that has been proposed for Cody (and for several other locations, including the recently dedicated Helena Montana Temple and the still-under-construction Casper Wyoming Temple, though I do like the similar but, to my view, somewhat more attractive Elko Nevada Temple, which is also a work still in progress).  And I wouldn't be at all surprised — even though, as I read it, there is no real legal obligation for it to do so — if the Church were to compromise with opponents there and submit a new design lacking the tall tower.  (For examples of what might be done, see the designs proposed for the forthcoming temple in Singapore , probably of a size comparable to Cody's, and for the three-times-larger replacement of the temple in Anchorage, Alaska, both of which I happen to like.)
What has caught my attention is the appearance, on the Facebook page maintained by the opposition group "Preserve Our Cody Neighborhoods," of several expressly anti-Mormon statements.  (There have, for example, been sensationalizing references to the Mountain Meadows Massacre  — on which, see my recent Meridian Magazine article "Searching Out the Truth about the Mountain Meadows Massacre" — and mocking allusions to Latter-day Saint temple garments, among other things.)  I hope that these don't significantly represent the actual motivation of most of those who oppose current plans for the temple; I will operate on the assumption that they don't.  Surely, explicit religious prejudice is something on which no government regulator or zoning commission would dare to base any official decision.  The legal challenge to such a ruling would write itself, and no court could or would uphold its constitutionality.  But I'll return to that question in just a few seconds.
In the meantime, I simply want to go on the record as saying that such antics as those described in the article below absolutely do not help.  I'm guessing that these are rather juvenile actions by Latter-day Saints (young ones, I hope), and not "false-flag operations" designed to make us look bad.  But they certainly do make us look bad:
"Vandalized Yard Signs Mock Those Opposed To Controversial Cody Mormon Temple:  Yard signs opposing a proposed Church of Jesus Christ of Latter-day Saints temple in Cody, Wyoming, have been vandalized to instead mock those who don't want the 101-foot temple in their community."
As I say, I'm inclined to believe that most of those who are vocally opposing current Church plans for the Cody Wyoming Temple are genuinely concerned about its specific proposed location, the (in my view, plainly) illusory issue of its "24/7" lighting, and the height of its tower.  But some of the ostensibly non-religious arguments proposed by those opposed to the temple honestly make me wonder, and sometimes they even shade into what very clearly seem to be objections based upon odium theologicum and religious prejudice.
For instance, some opponents of the temple are talking about how it will "loom" over the town, "dominating" the skyline of Cody.  And — shading, as I say, into what seems to be likely religious prejudice — a few have written about how the temple will supposedly impose the views of a religious minority (namely, the Latter-day Saints) upon the majority of the residents of Cody.  But this fifteen-minute video calmly and coolly demonstrates that the Cody Wyoming Temple will absolutely not "dominate" the town or "loom" over Cody.  Unless I'm missing something very big, the claim is flatly ridiculous:
"Cody WY Temple views from town"
I'm hoping that this little video achieves a large number of views among people in and around Cody.  It should, I think, go a considerable distance toward neutralizing the claim that the Cody Wyoming Temple has been designed, as one or two of its more extreme opponents have alleged, to reconfigure the skyline of the town and to become Cody's dominant image.