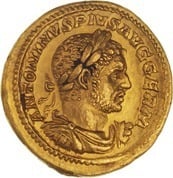 It seems like pagans only talk about money when someone is attempting to raise funds and, quite frankly, that isn't enough. Many pagans are on low incomes, one income, or no regular income, but still need to find ways to build assets, achieve some form of financial security, and, with time, create something they can pass on to their children.
Please bear in mind, I am not a finance professional. I'm just a chick with a love of finance and markets who started seriously looking at where her money was going on $24k a year. I had bills to pay and was, often, barely able to put gas in my car, but I had to nail down sound financial habits fast. I got the thumbs up from a friend on Google+; should I write blog posts about basic finance aimed at the pagan community, he would read them.
This one's for you love.
First things first, if you do not have a savings account stop reading right now and open one. I have one with ING Direct, but there are a couple of great banks that offer passable interest rates on savings and allow you to automatically debit savings from your checking account.
These are just two examples of online-only banks that provide FDIC insured savings accounts. ING often has some kind of deal where, if you open an account with $50, they will deposit $50. That's a 100% match y'all and it's free money. It's also not a sham. I did, in fact, receive my $50 bonus for both my savings and Sharebuilder accounts with them. (A total of $100)
If you want to do your own investigation (and you should) to find an online bank, or local one, that will best meet your needs check out Bank Rate for objective comparisons of what banks have to offer. If you're interested in joining a credit union, A Smarter Choice can help locate a union you qualify for.
If you're like me and sometimes can't resist the urge to buy that one little thing just because you have the funds, a savings account with an online only bank may be a good set up, especially since it can take upwards of 3 days to get your money back into your checking account. (Which gives me plenty of pause to wonder if the transfer is actually WORTH dipping into my savings.)
Even if you only have $5 in your account, to your name, put $1 in savings and pay yourself first. My Wells Fargo Way to Save account puts a dollar into savings every time I swipe my debit card. Not only is this relatively easy, but it quickly adds up; especially if you're one to do a lot of swiping.
The next step I had to take was the nasty B-word. Budget. This is an ever changing process, so once I started budgeting I became very aware of when I let my budget slip…a little. In my opinion, one of the things that dooms many people is the desire to over budget, every penny, of every waking moment and this just isn't realistic. Give yourself wiggle room and be honest about your expenses. The best way to do this may be a spending diary. For me, it was keeping receipts. One little stop at Barnes and Noble, another at Game Stop, a third at Microcenter and next thing you know I have a purse full of receipts that I have to look at and plug into software when I get to my desk.
This is, often, easier to overlook when purchasing online, but printing your orders and accounting for them may divulge impulsive spending habits, emotional spending, or just plain bad money management.
A few of my favorite, personal, finance websites are Budgets Are Sexy, Money Ning, and Get Rich Slowly. The posts are informative and written in lay person; so no calculations are necessary when reading. Don't get me wrong, I like math, but I don't like math that much.
Money Ning, and many other sites, offer free budgeting templates for most software platforms, so there really is no reason to not get a handle on one of the main things we consumers tend to have an issue with; our spending. Finally, planning for the future, emergencies, and even retirement is not just the privilege of the upper middle class. Putting away for a rainy day could, ultimately, be the difference between a small bump and a major pothole should an emergency arise.
Now I'm sure someone is looking at this post and saying "What the hell does this have to do with paganism, or the pagan community." and I'll say "everything." It's the giant elephant in the room we so often sweep under the rug. It isn't until a scandal comes about that the discussion of pagans, and our attitudes towards money and financial involvement, are brought up for conversation. It's amazing how much money will be put into a community center, but mention a pagan credit union and you can hear the crickets chirping half way from Omaha; despite there being a Christian credit union in my immediate area.
Imagine the advantage members of that union have. Not only are they linked economically, but they are personally vested in insuring members of their religious community are able to obtain affordable lending, etc.
And what if we are not making good use of our resources? Why not form a network of pagan finance, mortgage, savings and loans professionals; who could become known for their ethics, understanding of social-economic diversity, and even socially responsible investing? Why not help real people evaluate real issues involving a world they live in which is becoming, increasingly, complex with each new regulation, term, or form of investment?
So this is just the first in a series of posts I'll probably do, sharing my experiences, showing my screw ups, and hopefully, showing other pagans that there is nothing wrong with talking about money and how an individual can benefit from it while helping to sustain a religious, local, and global economy.
*I was in no way compensated for any of my blurbs. For in depth savings and loans information please contact a finance professional. This post is based, purely, off of anecdotal evidence. All recommendations are personal and for entertainment purposes only. Insert more legalese here.