Crystal Blanton, editor and lead contributor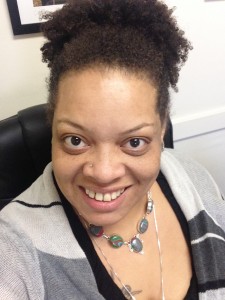 Crystal Blanton is a Wiccan High Priestess and a California Native living in San Francisco, the heart of many of the Neo-Pagan movements. Blanton is the author of three books: Bridging the Gap: Working Within the Dynamics of Pagan Groups and Society (2010), the anthology Shades of Faith: Minority Voices in Paganism (2011), and Pain and Faith in a Wiccan World (2013), all from Immanion/Megalithica Books.
Professionally, Ms. Blanton has worked in the Social Services field for the last 16 years, and she has specialized in addiction studies and counseling for the past 12.  Crystal Blanton continues to work as a drug and alcohol counselor in adolescent treatment while maintaining her family and family coven, mentoring students, running her personal business, being in a local coven, maintaining two traditions, and continuing to write for her community.
Aaminah Shakur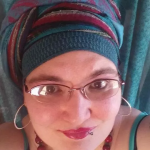 Aaminah is a multi-racial (Indigenous, Black, Celtic) artist, poet, writer, and doula. Shakur comes from a Muslim background and continues to identify as such while also being a practitioner of hoodoo, Buddhism, and Indigenous spirituality specific to their tribe, as well as studying Santeria. Shakur also identifies as queer and disabled.
Cecily Joy Willowe, M.Div.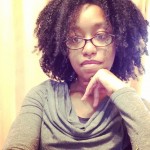 Cecily is an eclectic solitary Wiccan of 10 years and a member of the Unitarian Universalist Fellowship. After completing her Master of Divinity degree from Naropa University, she went on to work at the local homeless and domestic violence shelters. She is passionate about Eco-Paganism, African Diasporic spirituality, Spirit Guide communication and Womanist theology.
Adeye is an ordained priestess, writer, and speaker with almost 20 years in service to the Divine. As a Third Path guide, she coaches clients in life transformation, personal alchemy and living radiantly. She also conducts divination and provides services honoring and celebrating life's rites of passage.
She has a Master's Degree in Women's Spirituality from the California Institute of Integral Studies in San Francisco, and is a member of the Iseum of Black Isis, a student of Feri, and a devotee of Auset in Her many names and forms. Her spiritual work emphasizes self-awareness and mastery, positive personal transformation, and contact with the Core energy found at the center of the world's most powerful and loving traditions. Check out more of her work at wishes-fulfilled.com.
Header image courtesy of Warren Raquel Photography via Flickr – CC license
Tamilia R.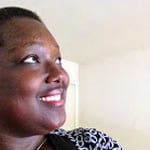 Tamilia is a devotional polytheist, spirit-worker, mystic, rune reader, traveler of the Otherworlds, and witch wandering toward divine wonders. In her wanderings she seeks an intimate understanding of the magical ties that join the Worlds and the wisdom required to use that knowledge well.
Clio Ajana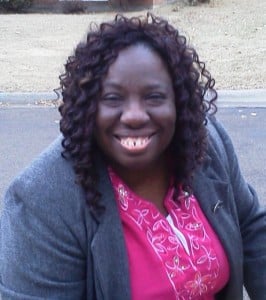 Clio Ajana is a queer Hellenic Orthodox High Priestess, scholar, teacher, writer and member of the Lodge of Our Lady of Celestial Fire, Hellenic Alexandrian tradition. Her publications include "Circle of Understanding" and "Quinquatrus" in Shades of Ritual: Minority Voices in Practice. She is deeply passionate about numerology, astrology, herbalism and writing as a spiritual practice. Her current projects include a work on the individual's quest for a spiritual home, pagan eldercare issues, prison ministry and a work on the intersection of racism, homophobia, and religious non- acceptance in modern Paganism.  Her life in the Twin Cities of St. Paul and Minneapolis, Minnesota includes writing, teaching, translating, dancing, collecting comic books and enjoying craftwork. She considers everything in her life to be touched by her religious practice and spiritual beliefs. She can be found on Facebook as Clio Ajana and on her blog www.clioajana.com.
Reluctant Spider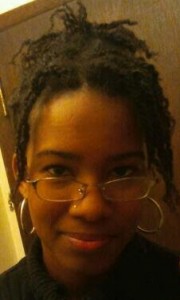 After a few years of study, Reluctant Spider joined an eclectic witchcraft coven in 1999 and continues in coven and magickal working groups to support her solitary practice. Her personal practice is heavily influenced by ongoing training in Black Heart Feri a lineage within the Anderson Feri Tradition which works well with her mixture of influences that include relationships with LWA and Orisha from the African Diasporic traditions, western ceremonial magic,Unitarian Universalism and a long standing framework of eclectic paganism. She began writing and speaking out in the tense fall of 2014 in Ferguson, MO, when her own positive and negative experiences weren't being reflected in the mainstream media. Scenting "G!D Fragrance" wherever she finds it, she and her husband live in St Louis, MO with 2 cats and a human baby on the way.