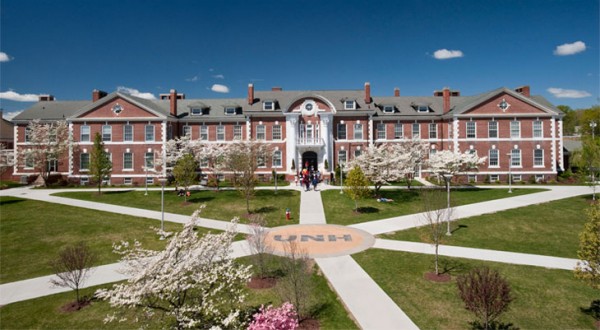 Dear English Majors at the University of New Haven, you might want to get your money back.
The Official Facebook page of the university continues to show the college lacks a basic grasp of the English language.
First, they said they rescinded my invitation from the forensics conference because "circumstances did not permit" my attendance. I don't think they spelled "we decided to bow down to political correctness" right.
Second, after undoubtedly feeling the pressure, they came back with a different story. This time, they said "an invitation was explored but never officially extended" to me. So, why did they originally say that an invitation was "rescinded?" (You don't rescind an invitation that never happened.)
Third, I think they might not even understand the word "extended" when they said an "invitation was not extended." Here's a line from the original email from Patrick Malloy DBA (identified as "Senior Lecturer – Director MS Investigations")
We would like to invite Sheriff David Clarke to be our keynote speaker this year.
Here's the truth — we made a deal, we started making arrangements, and they called and said I was disinvited over my #BlackLivesMatter stance. If this President wants to continue to lie and spin on the fact that I backed out due to statements I've made about the hateful ideology called #BlackLivesMatter, then I'll oblige. Predictably, the college is trying to get out of this mess by saying I was being too demanding – a total lie. Ask any of the hundreds of organizations I've spoken to over the years. In fact, I even waived my honorarium since I'd be speaking to mainly law enforcement.
Everyone knows that if I was a #BlackLivesMatter advocate or some sort of social justice warrior, the college would've paid an honorarium, flew me first class, and — hell — probably given me an honorary degree.
For those of you seeking real degrees from this university?
Well, if I was an English major at that college, I'd start to worry.
But you don't have to take my word for it. Click CONTINUE TO SEE the emails that show that the university is completely and utterly lying about all of this.