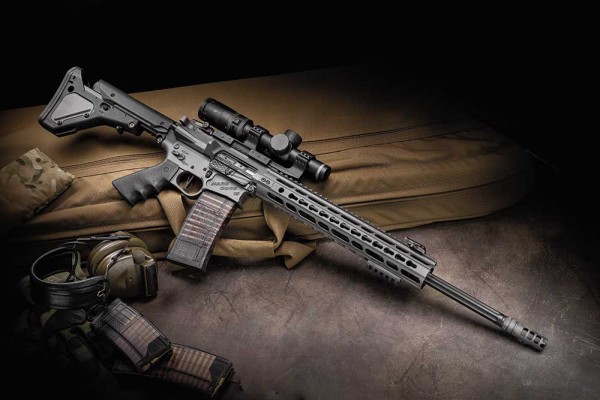 Recently, three criminals were shot and killed during a home invasion robbery and now the grandfather of one of the suspects is complaining that it wasn't a "fair fight."
Maxwell Cook, 19, Jacob Redfearn, 17, and Jaycob Woodruff, 16, broke into a home in Broken Arrow, Oklahoma. The owners were not at home, but their 23-year-old son, Zachary Peters, was and he grabbed his AR-15 the second he heard the commotion. He defended his life and his parents' property by shooting all three boys once in the chest. Police have said it is a clear-cut case of self defense.
However, Redfearns's grandfather, Leroy Schumacher, disagrees with that conclusion:
"What these three boys did was stupid. They knew they could be punished for it but they did not deserve to die.

"Brass knuckles against an AR-15? Come on, who was afraid for their life? There's got to be a limit to that law. I mean he shot all three of them. There was no need for that."
He says it's not fair?  Fair is a place where they award blue ribbons to hogs and Holsteins.
If you are in my house un-invited as in a burglary, the owner (me) doesn't have to look for "fair." I have to look for my firearm… hopefully the one with the highest caliber is nearby.
This is the best deterrent. I don't care what the perp comes in with.
Brass knuckle are for hand to hand combat. As a home owner I want rifle-to-burglar combat.
Click CONTINUE to hear more about this story: