Year A — August 24 — Matthew 16:13-20 — Proper 16
A looter.
A criminal.
The falsely accused.
A rule breaker. 
A deranged man.
A demon.
A son.
A beloved.
A man.
Some say this.
Others say that.
But we don't have all the facts.
The Crucified One.
The Lynched One.
The Executed One.
My brother.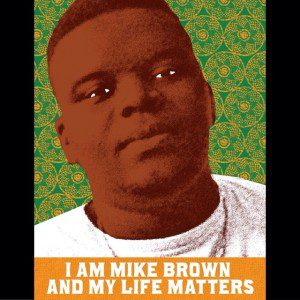 Who do you say that I am?
Who do you say that I am?
And who do you say that I am?
Today, you are Black bodies criminalized and crucified.
Today, you are religious minorities herded and exterminated.
Today, you are beaten, oppressed, and denied humanity.
Who then am I?
I am Pilate, washing my hands clean in the waters of privilege and respectability. 
I am the crucifier, who proclaims the revelation of God while complicit in atrocity. 
I am the crowd who was thrilled with Hosanna, but was disturbed by a "riot" in the Temple. 
I am the people who witnessed crucifixion and then forgot. 
And I am the people far removed, back in Galilee, who paid no mind when the world was being shaken by the cross and the crucified. 
I am the tiresome people who fell asleep and felt haunted by a nightmare.
But what sleeping eyes do not see is that the cross has never gone away, no matter how much we shut our eyes to it.
In today's world, white supremacy lifts high the cross and hangs a black body from it.
In America, the crucifixion is resurrected. 
Every 28 hours. 
And I hear Jesus say to me: 
"Can you not stay awake with me? 
See, the hour is at hand — again! and again! 
My crucifiers are at hand."
_____
This is a meditation I wrote after hearing this past Sunday's lectionary text with new ears from listening to so many voices regarding the death of Michael Brown in Ferguson. All I knew in that moment was Jesus' question, "Who do you say that I am?" sounded a whole lot like the hashtag #IfTheyGunnedMeDown.
I've linked to many of these voices — Wil Gafney, Broderick Greer, and Austin Channing among them — in the piece and, if you share this piece, I encourage you to follow those links and share those pieces on social media.