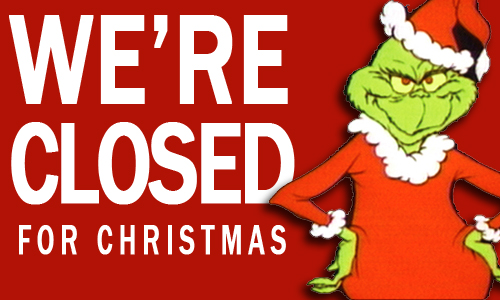 It would be unthinkable to Catholics, but some Protestant parishes are doing just that:
Because Christmas falls on Sunday this year, some churches are opting to close that day so that families can spend the morning toegther at home.

Life Research, based on Nashville, says its national survey of Protestant churches found that 91% would be hold at least one service Christmas morning, while some 9% will not worship on Sunday at all. Some plan Christmas Eve services instead.

"Having church on Christmas Day when it falls on a Sunday seems as if it would be as much of a given as having Thanksgiving on a Thursday, but this has been an issue of discussion and contention in recent years," says Ed Stetzer, president of LifeWay Research. "Also, just because an overwhelming majority of pastors think that way doesn't mean those in their congregations necessarily share their perspective."

The survey found that Protestant pastors in the South are the least likely (62%) to host a Christmas Eve service compared to other regions. Pastors identifying themselves as Mainline (87%) are more likely to have a service on Christmas Eve compared to those identifying themselves as Evangelical (70%(, Life Research found.

The Houston Chroniclereports that many pastors in that Texas city are consolidating services or even canceling them for Sunday.

St. Martin's Episcopal Church, the largest Episcopal congregation in the country, anticipates just 500 to 600 people at its one service Sunday, but expects 6,000 at its five Christmas Eve services.