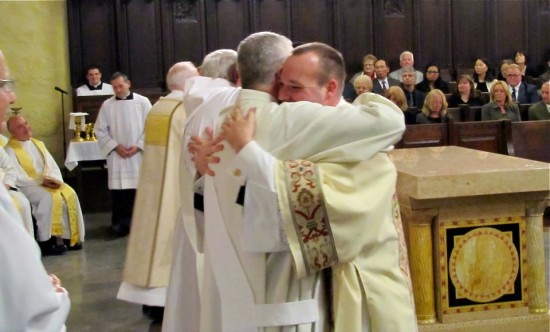 In 2002, when I was beginning formation for the diaconate, a young teenager by the name of Sean Suckiel worked at night answering phones in the rectory of my spiritual director.  I used to see Sean a lot.  He told once me that the one thing he had wanted, his whole life, was to be a priest when he grew up.
Flash forward nine years, and there we are, in the photo above, moments after he was ordained a transitional deacon.  Sean is the last man from Brooklyn to be ordained in the seminary at Huntington.
In June, by the grace of God, he will be ordained a priest.
Please keep him and all his classmates in your prayers.