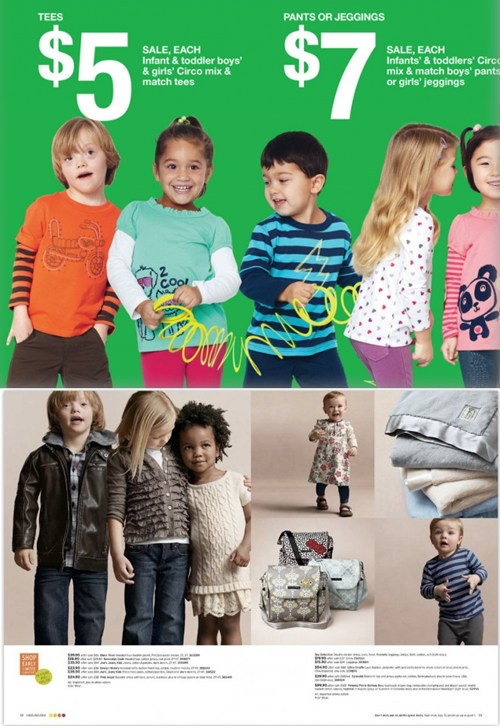 This is something wonderful to behold.
From AdWeek:
One young man is making great strides in the modeling world despite what many might see as a significant impediment—he has Down syndrome. His name is Ryan, and he appears on page 9 of the new Target circular, just a few months after making an appearance in the Nordstrom catalog. A blog called Noah's Dad, written by the father of a different boy with Down syndrome, posted the Target ad this week and lauded the retailer for being seamlessly inclusive without drawing attention to itself. "This wasn't a 'Special Clothing For Special People' catalog," he writes. "There wasn't a call out somewhere on the page proudly proclaiming that 'Target's proud to feature a model with Down syndrome in this week's ad!' And they didn't even ask him to model a shirt with the phrase 'We Aren't All Angels' printed on the front. In other words, they didn't make a big deal out of it. I like that."
Read more.
And check out the blog
Noah's Dad
, too.