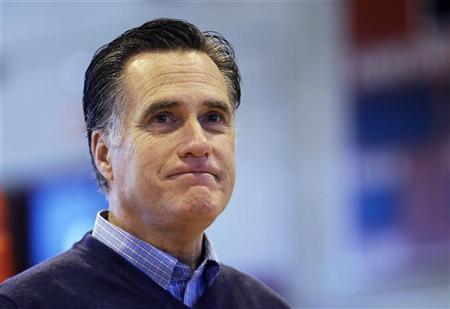 But will that hold? 
Despite a battle over birth-control policy between the White House and Roman Catholic leaders, Catholics' political views differ little from those of non-Catholic voters, according to Reuters/Ipsos poll results released on Monday.

About four in 10, or 37 percent, of Catholic voters approve of Democratic President Barack Obama's performance, and 48 percent disapprove, according to the online survey of registered voters conducted February 6-13.

The numbers are nearly identical for non-Catholic, with 37 percent approving and 50 percent disapproving, the online poll found.

Twenty-five percent of Catholic voters feel the country is headed in the right direction, and 61 percent believe it is not, the survey said, compared with 24 percent and 63 percent for non-Catholics.

Results for Catholics and non-Catholics also both show a statistical dead heat if Republican Mitt Romney were his party's nominee and the 2012 presidential election were held today, although Catholic voters favor Romney slightly over Obama.

The online poll found that 42 percent of non-Catholic registered voters would back Obama, versus 39 percent for Romney. Among Catholics, 42 percent would pick Obama, but the number was higher – 44 percent – for Romney.

"It certainly suggests that Catholics are a little more Romney-favorable than not," said Chris Jackson, research director for Ipsos Public Affairs.