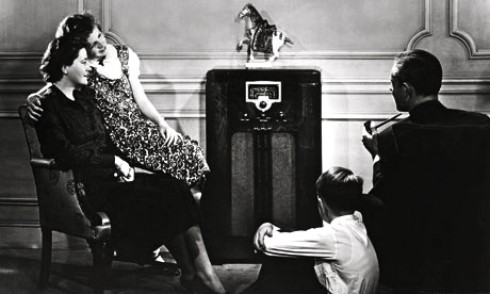 And no place is it more prominent than in California:
Thanks largely to the fundraising efforts of Chargers quarterback Phillip Rivers, San Diego this week became the 26th city in the U.S. to turn on Immaculate Heart Radio. Together with San Francisco 1260 AM and Sacramento 1620 AM, this leaves LA as the only major California city without such an English-language Catholic beacon.

The San Diego station went live Wednesday afternoon during a special ceremony at St. Therese of Carmel Catholic Church; newly-appointed San Diego Diocese bishop Cirilo Flores was the first guest. Other blocks of programming will come from outside the IH network, such as a weekday morning show produced out of Sacred Heart Radio in Cincinnati:

"The Son Rise Morning Show" with Brian Patrick is fast-paced, motivating and informational — always with the Catholic perspective. You'll hear interviews, prayer, current news items and other timely information.

Immaculate Heart has stations in a  number of smaller California cities as well including Bakersfield, Monterey and Stockton. They also have a presence in Nevada, Arizona, New Mexico and Utah, and offer on their website a pretty nifty "Prayer Request" template.
Meantime: there was a good interview with Phillip Rivers recently in the National Catholic Register, in which he talked about the challenge of playing football on Sunday:
It's funny, because it's always been a dream of mine to play in the NFL, but I was concerned about the games being played on Sundays. I love to play football but wanted to be able to attend Mass as well. Now, I do that by going to a vigil Mass or an early Sunday morning one. Once I've received the Eucharist, then I'm prepared to go out and play.

Something that might seem odd on the surface is this: If I put football above my faith and family, I think I'd be worse off as a player, not better. It's a matter of putting things in the right order, which helps you to do each of those things as they ought to be done. Avoiding idolatry helps you to have the right perspective on life, which in turn helps you to live more effectively. Faith comes first, then family, then football.