A beautiful image: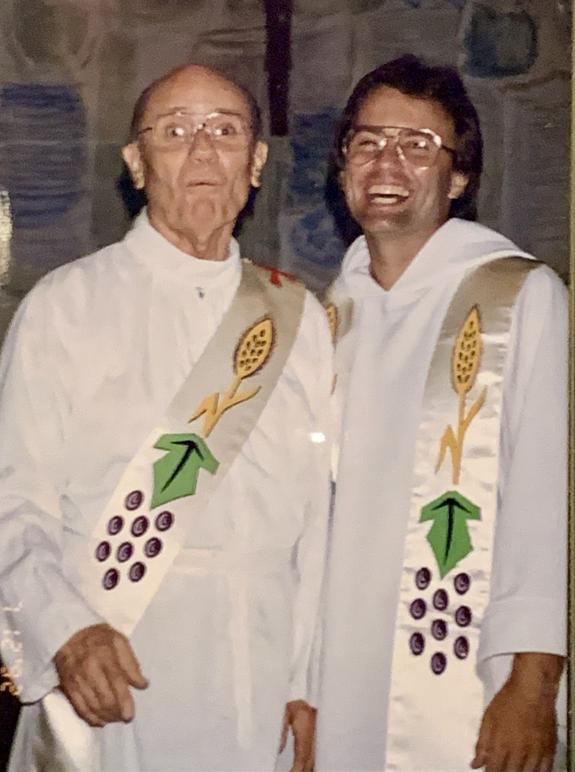 I spent the weekend at the St. Francis Retreat House in Easton, PA, leading a retreat for deacons from the Diocese of Metuchen.
Father Henry Beck, O.F.M., — the priest on the right — put this picture on a side altar. During Mass Sunday, he shared the story behind it.
Turns out, Father Henry's dad was a deacon whose wife died young, at just 53. When Henry was ordained a priest, the father surprised him with a beautiful gift: a stole, fashioned from his mother's wedding dress.
The father had a matching deacon stole created, as well.
This photo captures the father and son, deacon and priest, wearing vestments that are truly unique — and truly priceless.