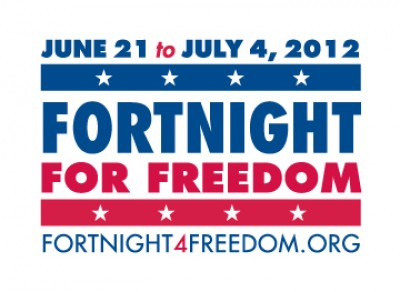 As the USCCB ramps up preparations for this event next month, Chicago's deacons are launching their own response: a conference on religious liberty.
From an e-mail I received yesterday:
The intent is:

To prepare deacons and priests to preach during the Fortnight of Freedom
To provide clergy and church ministers with a venue for their own formation and engagement of the religious liberty question
To suggest strategies on how to engage different audiences in the parish in preaching and in ministry
To survey the principles of Catholic thought and to study the  document "Our First, Most Cherished Liberty," issued by the USCCB's Ad Hoc Committee for Religious Liberty
To provide a venue for integration and processing of the issues.
Read more about it at the very good website of the Archdiocese of Chicago deacons.