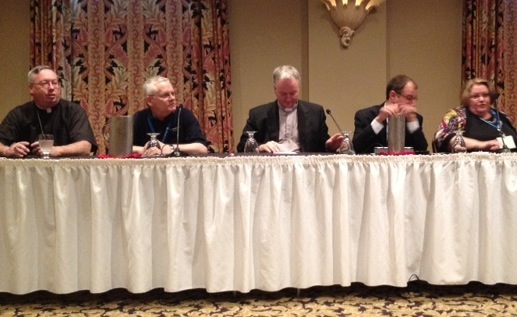 Those who are curious about what we had to say Friday afternoon can hear the presentation at this link.
Kudos, btw, to the talented young guy who recorded this, Matt Palmer of the Catholic Review — who, not insignificantly took home a couple awards from the Catholic Press Association Friday night.  It was great to meet him and so many other gifted and passionate Catholic journalists at the conference.  Elizabeth has written more about her experience here. (I hope to write more myself later today, but I have to scoot out the door to preach at 8:30 and I have three other Masses after than, and then baptism instruction and, well, you know…the life of a deacon.)
And let me just add this: I love Indianapolis.  What a charming, friendly and wonderfully CLEAN city — and they have a Steak-n-Shake just a short walk from my hotel!
Indianapolis, you had me at hello.