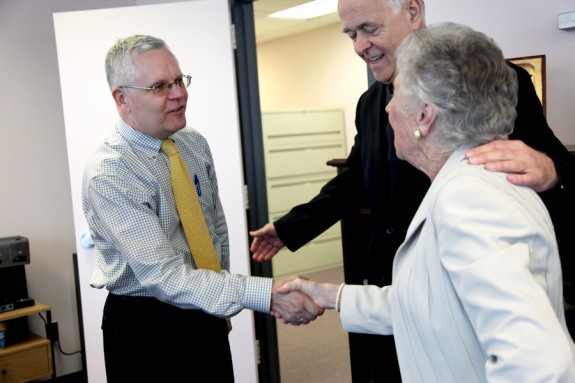 Yesterday, I had the privilege of meeting the niece of a future saint — and a personal hero — the now-Venerable Archbishop Fulton Sheen.
Joan Sheen Cunningham dropped by the offices of CNEWA to say hello to her old friend, the agency's president, Msgr. John Kozar. Kozar has been active (along with Cunningham) in the cause for Sheen's canonization. Before joining CNEWA last year, he was one of Sheen's successors as head of the Propagation of the Faith.
For more, check out CNEWA's blog
One-to-One
. And visit
ArchbishopSheenCause.org
for more on the cause for Fulton Sheen's canonization.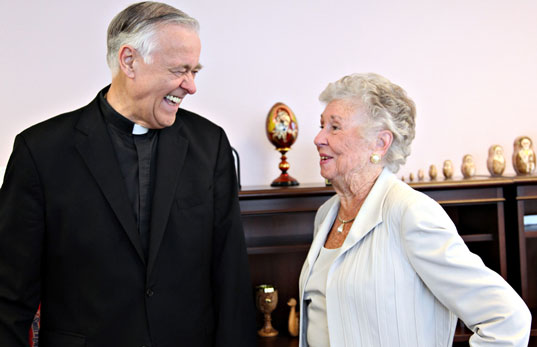 Photos: by Erin Edwards
Below, a classic Sheen clip that never grows old: his delightful appearance on "What's My Line" at a moment when he was one of the biggest stars on television.