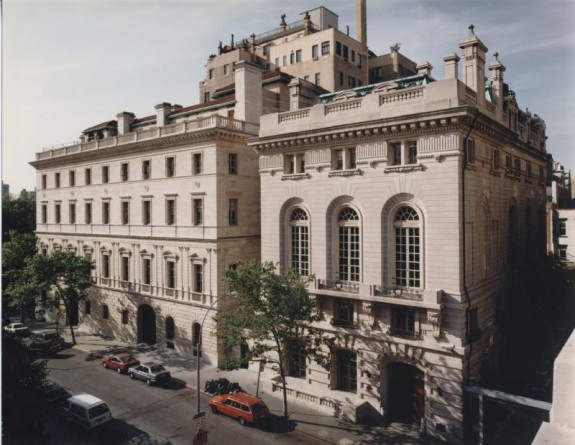 And — if reports are true — not just any parish school, either.  Details: 
E! News has learned that Katie Holmes, who recentlysettled her divorce with Cruise and reportedly attained primary custody of the 6-year-old, has enrolled Suri in Manhattan's prestigious Convent of the Sacred Heart school.

And as if attending Catholic church isn't enough of a change for Suri, her enrollment also marks her first time at an all-girls school, as she was previously homeschooled.

The $38,000-a-year Sacred Heart boasts past students including Lady Gaga, Jordana Brewster, Nicky Hilton, Caroline Kennedy and more.