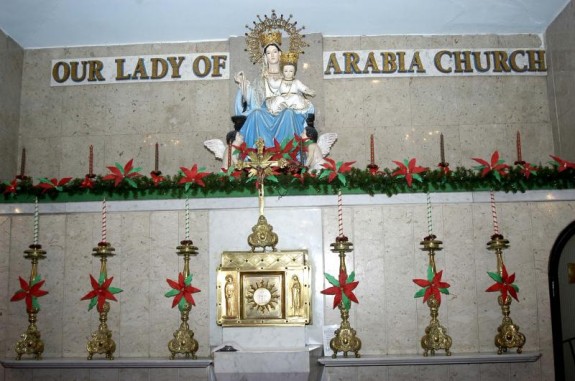 Bahrain will take over from Kuwait as the headquarters of the Vicariate of Northern Arabia for the Roman Catholic Church.

Bishop Camillo Ballin will continue to lead the Vicariate, a statement said.

"After thoughtful consideration and the completion of a new Roman Catholic Church in the Kingdom, Bahrain will host Vicariate as a testament to the Kingdom's religious and cultural openness," the statement added.

The Vicariate of Northern Arabia holds responsibility for hundreds of regional churches and the spiritual well-being of over 2 million Roman Catholics living in the Gulf.

In February, it was reported that a Kuwaiti parliamentarian was set to submit a draft law banning the construction of churches and non-Islamic places of worship in the Gulf state.

Kuwaiti Member of Parliament Osama Al-Munawer announced on Twitter he plans to submit a draft law calling for the removal of all churches in the country.

However, he later clarified that existing churches should remain but the construction of new non-Islamic places of worship should be banned.

In March, it was reported that the Grand Mufti of Saudi Arabia said it is "necessary to destroy all the churches of the region".

Sheikh Abdul Aziz bin Abdullah, Saudi Arabia's top cleric, made the comment in view of an age-old rule that only Islam can be practiced in the region.