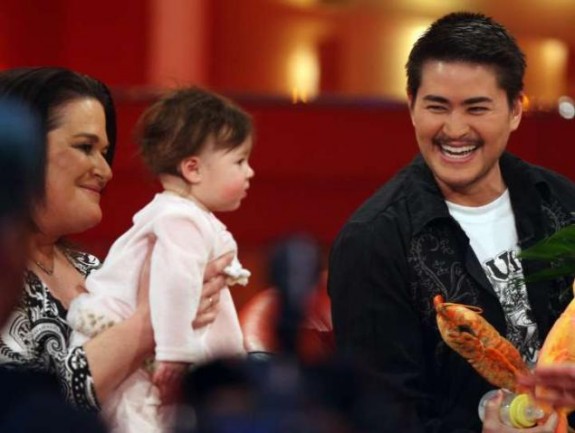 Well, now, this is different: 
The "pregnant man" may soon be a male single mother.

Thomas Beatie, a transgender man who bore three children, is filing for divorce from his wife Nancy, WPTV reported.

But a judge is questioning whether their marriage was legally valid in the first place. Beatie is hoping it is, even though it'd be cheaper for him if it wasn't.

He was born as a woman in Hawaii and had a sex change before getting married in 2003, though he still has female reproductive organs.

He bore three of the couple's children because his wife was infertile, and made headlines when photos of him with a beard and a pregnant belly were made public.

Hawaii recognizes Beatie, 37, as a man. But Arizona, where he lives now, does not because he still had female organs when he wed Nancy. The state does not allow same-sex marriage.