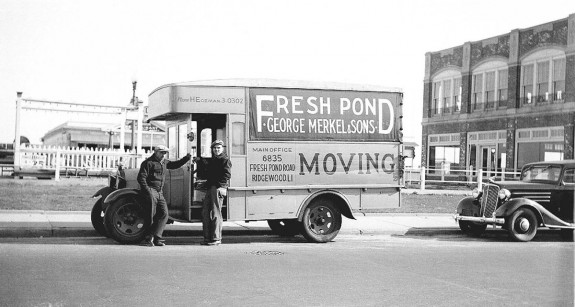 More fodder for Great Moments in Journalism! I'm delighted to share this happy news.
GetReligion is moving. Finally.

In the future, GetReligion.org will still get you to the weblog, but if you want to bookmark the most direct cyber-route, here's the URL that you need:

http://www.patheos.com/blogs/getreligion/

Of course, we'll also be up and running via RSS, and Facebook, and Twitter, and just about any other platform that comes along.

The Patheos crew is into it all.

Now, if you know anything about Patheos ("Hosting the conversation on faith"), you know that this sprawling parallel universe is organized around a wide variety of channels dedicated to various world religions and approaches to belief and, well, to unbelief. Inside these digital doors there are legions of bloggers and commentators on the left, on the right, in the center and in lots of other places that cannot be labeled. Patheos is as well known as the home of The Friendly Atheist as The Optimistic Christian. You can find The Wild Hunt there, a few navigation turns away from The Anchoress.

Where in the world, GetReligion readers might ask, would a journalism blog about religion fit into that structure?

Well, the reason we have signed up with Patheos is that its leaders have committed to creating what will be a sprawling new channel dedicated to news, politics and culture. Some of the folks who have already set up shop there are Greg Kandra (former CBS News producer) at The Deacon's Bench, former GetReligion scribe Jeremy Lott of Real Clear Religion, the Muslimah Media Watch, the Public Religion Research Institute's Faith in the Numbers blog,Kathryn Jean Lopez of National Review Online and others.

There will be plenty more. There are many different angles, when it comes to discussing the intersection of religion and the news. Bring 'em on. Patheos is big enough for activists, journalists, scholars, commentators, clergy, politicians and lots of other folks who are interested in the world of religion.
Welcome, gang!