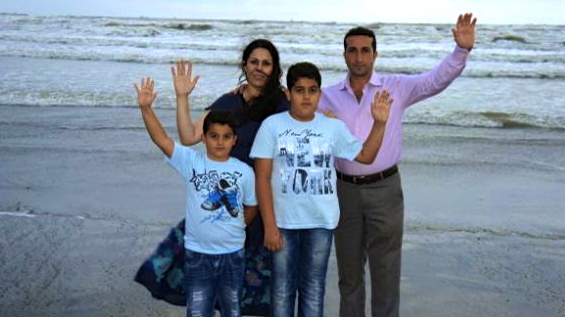 The Christian Post has details:
Iranian pastor Youcef Nadarkhani, who was released Sept. 8 after three years imprisonment, issued a letter shortly after his new-found freedom, thanking his supporters and God for helping him through his difficult journey.

Nadarkhani begins his Sept. 8 "thank you" letter, made available by persecution watchdog Present Truth Ministries, by offering his gratitude for those who prayed for him during his imprisonment. He then goes on to describe the challenges he faced during his three years in Iranian prisons.

"Indeed I have been put to the test, the test of faith which is, according to the Scripture, 'more precious than perishable gold,'" Nadarkhani writes.

"But I have never felt loneliness, I was all the time aware of the fact that it wasn't a solitary battle, for I have felt all the energy and support of those who obeyed their conscience and fought for the promotion of the justice and the rights of all human beings."

The pastor, age 35, goes on to thank God for providing guidance to the Iranian government, which exhibited flippant behavior throughout the three-year court process, but ultimately chose to release him on Sept. 8.
There's more at the Post link.  You can read a complete text of his letter here.