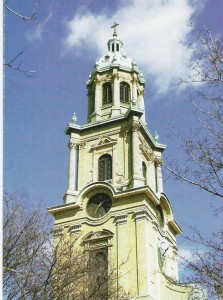 I suspect there will be a complete write up soon in the archdiocesan paper, but last week the Catholic Herald offered a preview:
Eleven men will be ordained deacons of the Archdiocese of Milwaukee by Archbishop Jerome E. Listecki at the Cathedral of St. John the Evangelist on Saturday, Sept. 8. The deacons will serve in a variety of ministries at their parishes and in their communities.
Check out the link for bios and pictures.
And you can watch video of part of the ordination ceremony in this news report, featuring an interview with Archbishop Jerome Listecki.
Congratulations and welcome, brothers!  Ad multos annos!