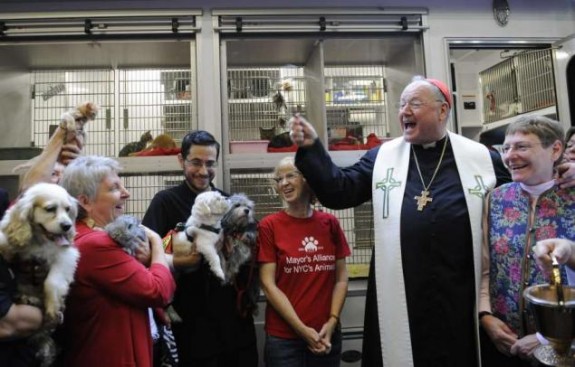 From the New York Daily News:
Blessed be the critters.

Timothy Cardinal Dolan welcomed some four-legged friends Thursday to St. Patricks's Cathedral and gave each a blessing.

The two dozen cats, dogs and rabbits — all rescued from city animal shelters — got Dolan's undivided attention in observance of the Feast of St. Francis of Assisi, who is the patron saint of animals.
The animals are all being cared for by the Wheels of Hope program of the Mayor's Alliance for NYC's Animals and the Humane Society of New York — and all are looking for good homes.
It's not clear how many of them are Catholic.