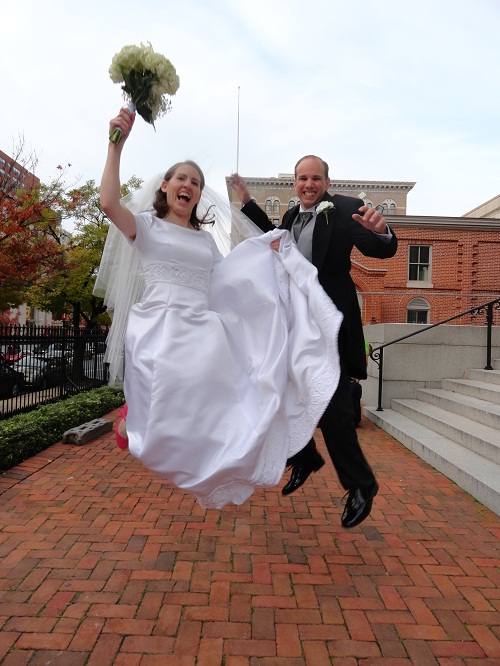 FOB (Friend of the Bench) and assistant managing editor of the Catholic Review in Baltimore, George Matysek, tied the knot this weekend at Charm City's historic basilica — just in time for the annual fall gathering of the USCCB just down the road.
George's new sister-in-law writes about the wedding here.
The happy couple has been writing about their Catholic engagement and wedding plans at a blog called, aptly, Treasa and George. It's a great chronicle of Catholic love and courtship.
Meantime, you can see a video of the happy couple's first dance below.
Ad multos annos!