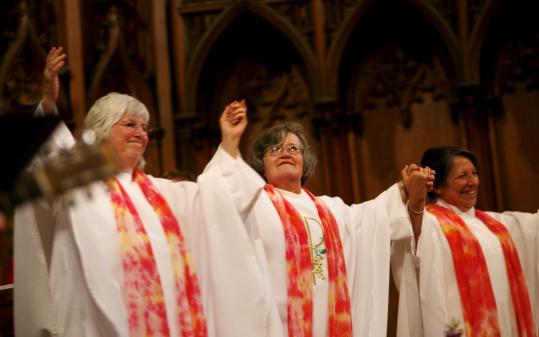 My blog neighbor Marc Barnes posted the video below at his joint, "Bad Catholic" and noted:
This might be the greatest video ever to happen to the Catholic Church. If I had tried to stick my tongue out at the kids who think a female priest isn't a contradiction in terms, I wouldn't have been able to muster up the genius required to make a thing quite so demeaning to the cause.
Check it out. After you've recovered (if you
can
recover), go and read Marc's post on
"Why the Catholic Priesthood is Composed of Dudes."
UPDATE: The Women's Ordination Conference, which produced the video, has a brief posting online about how the video was made:
The priest vestments were actually from a costume company down the street from the WOC office and were originally created for a production of Becket. They were created for men and much too long for any of us. We shorted them by knotting the backs with ponytail holders.