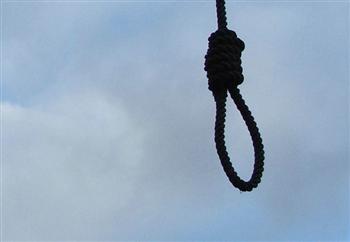 That, at least, is one of the sentiments expressed here by Fr. George Rutler in Crisis Magazine: 
The grandson of St. Elizabeth Anne Seton,  Archbishop Robert Seton, long-lived but less loved, wrote that during the course of a holiday in France as a boy, the ceremonious spectacle of a man being beheaded inspired him greatly to think of the dignity of life.  He was especially close to Leo XIII and St. Pius X who in 1905 reiterated the Roman Catechism of St. Pius V with reference to capital punishment:  "Far from being guilty of breaking this commandment (to do no murder) such an execution of justice is precisely an act of obedience to it. For the purpose of the law is to protect and foster human life."

The medicinal reason for inflicting punishment, goes beyond preventing the criminal from repeating his crime and protecting society, to encouraging the guilty to repent and die in a state of grace. The vindictive reasoning also has this interest in mind: for by expiating the disorder caused by the crime, the moral debt of the guilty is lessened. In the early years of the nineteenth century, St. Vincent Pallotti frequently assisted the condemned to the scaffold, as St. Catherine had done in Siena. He was edified by the many holy deaths he saw, while helping the Archfraternity of San Giovanni, under the patronage of his friend the English Cardinal Acton.  Headquartered in the Church of San Giovanni Decollato (St. John the Beheaded),  their rule  was to urge the condemned to a good confession, followed by an exhortation and Holy Communion followed by the grant of a plenary indulgence.  The whole population of Rome was instructed to fast and pray for the intention of the criminal's soul.

All other considerations of the machinery of death aside, this paramount regard for the human soul is quaint only if belief in eternal life is vague. Pope Pius XII was so eager for vindictive penalties that he lent the help of a Jesuit archivist to assist the prosecutors at the Nuremberg trials. He personally told the chief United States prosecutor, Robert Jackson:  "Not only do we approve of the trial, but we desire that the guilty be punished as quickly as possible."  This was not in spite of, but issuing from, his understanding of the dual role of healing and vindication.  All this should not be remaindered as historical curiosities, for, as Pope Pius XII said, "the coercive power of legitimate human authority" has its roots in "the sources of revelation and traditional doctrine" and so it must not be said "that these sources only contain ideas which are conditioned by historical circumstances" for they have "a general and abiding validity." (Acta Apostolica Sedis, 1955, pp.81-82).