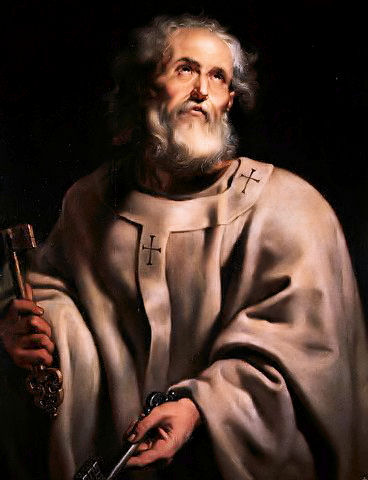 From Michigan Catholic:
Deacon Kurt Godfryd's venture into Internet blogging has grown rapidly from a simple place to post his own homilies to a multi-faceted website for Catholic writers.

"Sometimes, people come up to you after Mass, and ask if they can get a copy of your homily, and I was told the easiest way do that would be to have a website where they would be available," said Deacon Godfryd, who serves at St. Clement of Rome Parish in Romeo.

But he decided to raise even further his ambitions for his website, www.CatholicJournal.US, after reading Pope Benedict XVI's June 2011 message to Catholic communicators on the importance of using modern technology as a tool for the new evangelization.

As he began to talk to friends and colleagues about the idea, he found some of them interested in writing essays for the new website or having their personal blogs linked to it….

…In its approximately two-year history, CatholicJounral.US has published 457 articles, which can be found in the archives section of the website, and Deacon Godfryd said new content is posted every two or three days.

There is no advertising on the website, and none of the writers receive any monetary compensation. That also means there is no money for promotion.

But sometimes, Deacon Godfyrd said, one of the essays will attract widespread interest and become passed around by many people or be talked about on Catholic radio or TV. When that happens, the site might receive as many as 10,000 unique visitors in a single day, he said.

"I disabled the comments section, because — in our society — you sometimes get some that are very rude or inappropriate, and it takes so much time to monitor them, but the site does allow for readers to send us emails," he said.
Read more. And visit the good deacon's site: Catholic Journal.