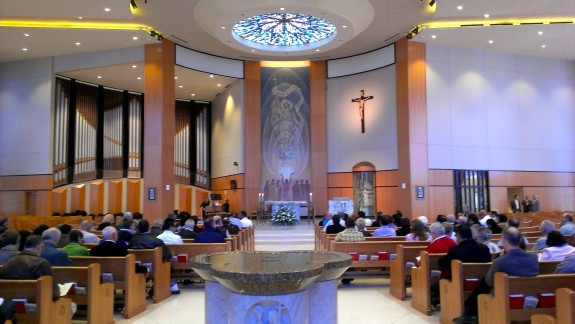 Just a brief thank you to the good deacons of Dallas, who made me feel so welcome yesterday. I dropped in to speak to their annual Deacon Congress, held at the recently (and beautifully) renovated St. Monica's Catholic Church. (Check the website for the before and after renovation pictures. Truly impressive!.) Father Stephen Bierschenk, Deacon John O'Leary and Deacon Brian Mitchell made me feel most at home, and Bishop Kevin Farrell stopped by to celebrate the concluding liturgy.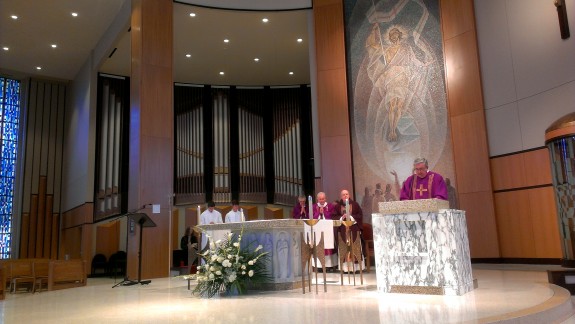 Preaching on the prodigal son, he spoke about the need to accept others with whom we may disagree — a message so many of us need to hear today. (In his homily, he spoke wearily about the life of a diocesan bishop, and noted that he received no less than seven letters last week from people all demanding the same thing: "You must tell people to pray for a tradition-minded pope!")
It's not easy being bishop.
The congress was great, and the deacons and their wives — about 200 folks in total — were warm and welcoming and enthusiastic. The church is alive and well and growing in Texas, praise God. It was great to be a part of that.