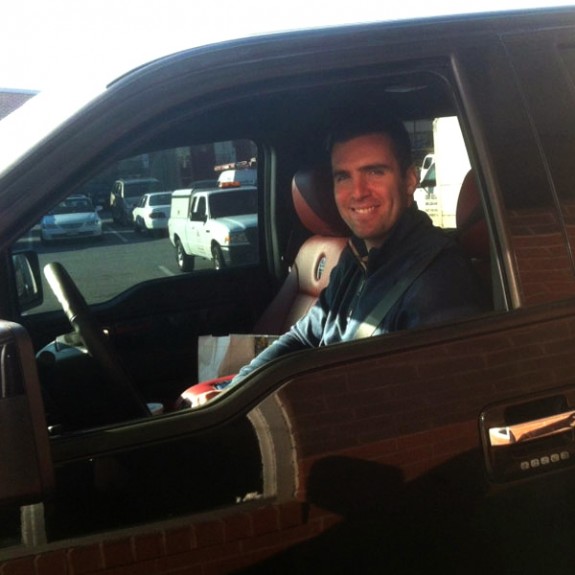 Why, he went to McDonald's, of course: 
When you're the Super Bowl Most Valuable Player and you've just signed the most valuable contract in NFL history, it makes perfect sense that you celebrate by eating whatever meal you want.

Baltimore Ravens quarterback Joe Flacco did just that Monday, hours after inking his new record deal with the Ravens. Flacco celebrated by ordering a 10-piece McNugget meal at a local McDonalds's drive-thru, according to Twitter user John Norman (@hjnorm), who later posted a photo of Flacco ordering his lunch for champions on the social media site. (See above.)

Flacco was on his way to his New Jersey home from the Ravens facility when he ordered the $6.99 McNugget meal – which also included fries and an unsweetened iced tea. Diehard Ravens fan Sherry Norman spotted Flacco and received his permission to snap his photo, ESPN reports.

"I kept saying to the people I work with, 'Doesn't that look like Joe Flacco?,'" Norman said. "And then he turned towards the window and it was him."

Prior to his Aberdeen, Md. fast food visit, Flacco signed his new contract Monday that is worth $120.6 million over six years. He will receive a $29 million signing bonus, $52 million in guaranteed money and $51 million over the first two years of his deal.