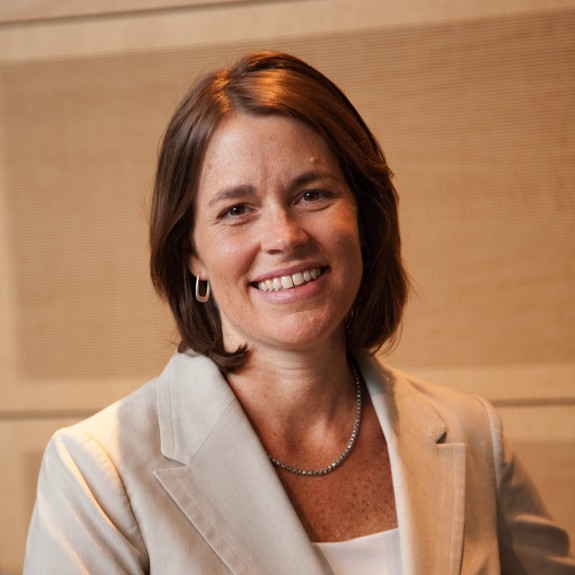 The e-mail went out this morning:
The U.S. Conference of Catholic Bishops welcomes Kim Daniels on board as spokesperson for the president of the USCCB, Cardinal Timothy Dolan.

Daniels brings to the USCCB her experience as director of Catholic Voices USA, an organization of lay Catholics that works to bring the positive message of the Church across a broad range of issues to the public square. She is also an attorney whose practice has focused on religious liberty matters. Daniels and her husband have six children and are active members of their parish in the Archdiocese of Washington. She is a graduate of Princeton University and the University of Chicago Law School.
Talking Points Memo mentioned her in a piece they did three years ago:
Paid $21,000 by Palin's PAC in the second half of 2009, Daniels is a Maryland attorney who, according to the Times, prepares a daily briefing for Palin.

Daniels has been identified as an attorney with the Thomas More Law Center, a conservative legal group that aims to be "the sword and shield for people of faith." The firm is "dedicated to the defense and promotion of the religious freedom of Christians, time-honored family values, and the sanctity of human life."

Politico describes Daniels as an expert in health care "rights of conscience" issues. She has testified around the country opposing efforts to make the morning-after pill available at drug stores and regulate pro-life pregnancy centers.

Daniels is now Palin's personal domestic policy czar.
UPDATE: My blog neighbor Kathryn Jean Lopez knows Daniels personally, and adds this:
She has been indispensible as a director of a project I work on, Catholic Voices USA, over the past months. The goal of the project, which is based on a British model, is to make the case for the Catholic Church in the public square. We have done work helping train people to be on TV and radio; but it is not traditional media training. It is an apostolate that, in part, works volunteers through exercises in finding the positive intention in the question they are being asked and to communicate Church teaching with love in response. We've done some work in New York and Washington, D.C., and Boston and are headed to a Catholic media conference in Denver in June.

Kim Daniels also worked for Sarah Palin for a time. We've had a few conversations about this over the time I've known her (which has been a few years now). She felt a call to work with this most prominent pro-life mother who was giving voice to issues close to her heart in the public square. I wouldn't read too much into the political significance of this as a bishops' conference matter. Her heart belongs to her family and the Church, and her work with Palin was an outgrowth of that.

And while the Palin work on Kim's resume may (has) attract(ed) attention, the fact that she co-authored a petition and subsequent book with former bishops' conference spokeswoman Helen Alvaré strikes me as much more relevant to her professional story and this USCCB appointment. The effort communicated the message that women are powerful voices in building a culture of life and leaders in stewardship of religious liberty.

That "Women Speak for Themselves" resume line, along with her religious-liberty expertise, and communications focus at Catholic Voices USA — infused by her love for the Church — make her a perfect voice to add to that bishop conference team's platform.
There's much more. Read it all.