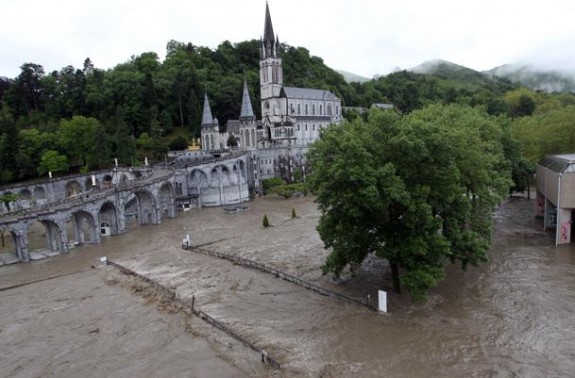 Heavy flooding in southwest France resulted in two dead, hundreds evacuated and the temporary closure of the Catholic pilgrimage site at Lourdes.

According to ABC News, the famous grotto at Lourdes was hit by muddy floodwaters, as the entire region was beset by heavy rainfall yesterday. The grotto is a major pilgrimage site for roughly 6 million believers each year, who come from all over the world looking for miraculous healing and spiritual rejuvenation.

Mathias Terrier, spokesperson for the pilgrimage site at Lourdes, said that waters reached around 5 feet deep in the grotto. He also indicated that site would not reopen before the end of the week.

Rescue workers evacuated hundreds of people from various hotels in the area during the flooding. Logistically, this has proven to be problematic, given the number of pilgrims suffering from a multitude of physical ailments, ABC News said.

"We need more reinforcements in the area to face these floods, which are really exceptional," Interior Minister Manuel Valls said while in Lourdes on Wednesday. According to Valls, continuous rainfall and snowmelt only exacerbated the situation throughout the region.