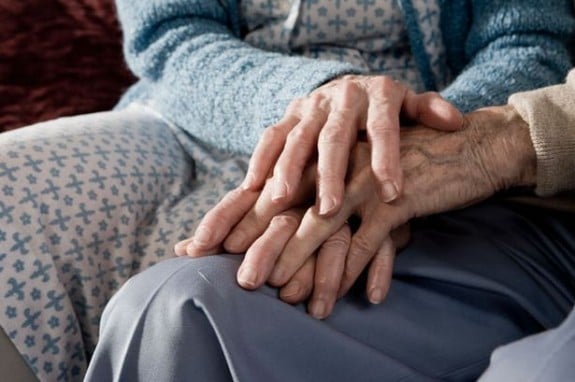 A reader writes:
 I belong to a wonderful parish in GA about 20 minutes outside Savannah, GA.  I would so love to renew our vows for our 40th wedding anniversary, but my husband, [who is not Catholic] will not consent to doing this in church by my priest (even though he was married in the church).  Am I pretty much out of luck on this one?  Is a Catholic allowed to renew vows in a place other than a church?
Short answer: you can renew your vows anywhere.  This ceremony is not a sacrament; it is a simple public reaffirmation of your love and commitment to one another. Ideally, a priest or deacon should participate in some way, to offer a blessing—although the Book of Blessings does offer an option that includes the participation of a lay person (who says a blessing, but simply does the sign of the cross on himself or herself, not over the couple).
As the Book of Blessings puts it:
A major wedding anniversary, for example, the 25th, 50th or 60th, is a fitting occasion for a special remembrance of the sacrament of marriage by means of the celebration of the proper Mass or by a blessing outside Mass.

A married couple may also request a blessing at a time other than an anniversary for the special needs of their livees or for such occasions as retreats or pilgrimages. If several couples are to be blessed at the same time, the prayer of blessing and the final blessing are adapted accordingly.

While maintaining the structure and chief elements of the rite, the minister should adapt the celebration to the circumstances of the place and the married couple and the families involved.
There are both longer and shorter versions of the rite, which can (if you want) include a number of readings, psalms, hymns and a blessing of the wedding rings.  In the blessing rite, the husband and wife don't actually repeat their wedding vows or renact the marriage ceremony.  Curious? There are some excellent resources on this at the USCCB website For Your Marriage.
Also, the good folks at Worldwide Marriage Encounter have several sample liturgies which include the renewal of vows, if you want to check them out.  We use them every year at my parish for World Marriage Day.