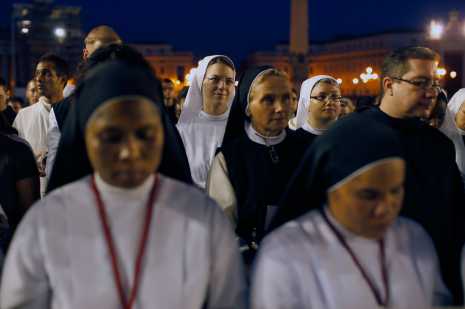 It's not a done deal yet, but this sounds promising. From CNN:
The Syrian government supports a proposal to put its chemical weapons under international control as a way to avert a Western military strike, Syria's prime minister said Tuesday.

The Russian plan "aims to stop the Syrian bloodshed and prevent a war," Wael Nader Al-Halqi said, according to Syrian state television.

Earlier, Russia's Interfax news agency quoted Syrian Foreign Minister Walid Moallem as saying the country had accepted the proposal after "a very fruitful round of talks" with Russian Foreign Minister Sergey Lavrov on Monday.

While skeptical, U.S. officials said they would work with Russia on the idea. France's foreign minister promised to bring the idea before the U.N. Security Council on Tuesday. And China also said it welcomes and supports the proposal, the Foreign Affairs Ministry spokesman said.

Details of such a transfer have yet to be worked out, such as where the arms would go, who would safeguard them and how the world could be sure Syria had handed over its entire stockpile of chemical weapons. The United States, Britain and other nations suspect the Syrian government of using chemical weapons repeatedly in the two-year-old civil war, including an August 21 incident that U.S. officials say killed more than 1,400 people.