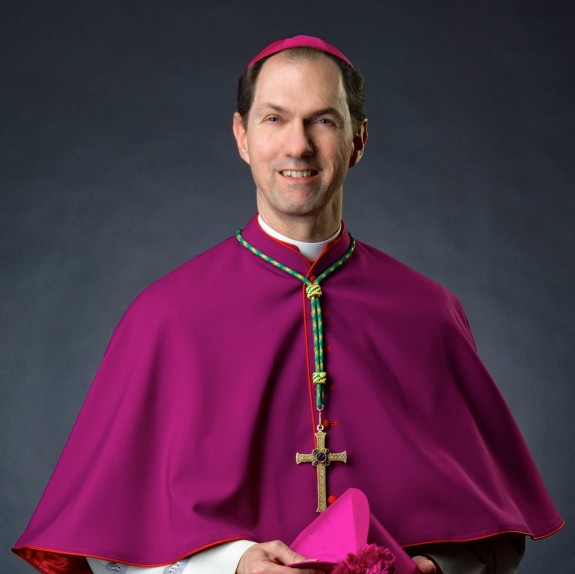 The Fargo Catholic Diocese's new bishop may have exposed hundreds of church members here and in Jamestown to the hepatitis A virus in late September and early October.

The North Dakota Department of Health issued an advisory of exposure on Thursday for anyone who attended church and had communion at the following churches:

Holy Spirit Church, Fargo, on Sept. 27
Cathedral of St. Mary, Fargo, on Oct. 6
St. Paul's Catholic Newman Center, Fargo, on Oct. 7
St. James Basilica, Jamestown, from Sept. 29 until Oct. 2.

"The risk of people getting hepatitis A in this situation is low, but the Department of Health felt it was important for people to know about the possible exposure," said Molly Howell, immunization program manager.The diocese announced Monday that Bishop John Folda is taking some time off after being diagnosed with hepatitis A. The diocese said he contracted the infection through contaminated food while attending a conference for newly ordained bishops in Italy last month.

The Health Department began its investigation after hearing that Folda was diagnosed with hepatitis A, said Aliceyn Magelky, director of communication for the Fargo Diocese. Howell could not comment on the specifics of its investigation.

Pope Francis appointed Folda, an Omaha Neb., native, bishop of Fargo in April. He was ordained on June 19.

Magelky said as a newly ordained bishop, Folda has been traveling extensively.

The hepatitis A virus causes liver infection and is easily spread if people do not wash their hands thoroughly after using the restroom or changing a diaper or soiled sheets, then touch their mouths, prepare food or touch others with contaminated hands.