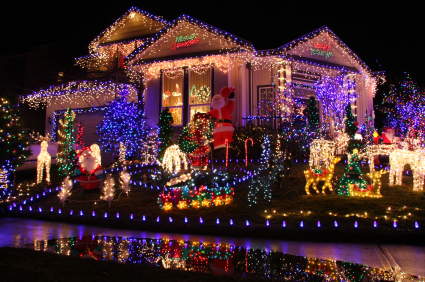 Details from HuffPo: 
As the center of the biggest commercial season in the U.S., it's no surprise that a majority of Americans — Christian or not — observe Christmas.

But a new survey shows that while nine in 10 Americans take part in the holiday that theologically commemorates the birth of Jesus, only about half actually see it as a religious celebration, and about three in four believe in the virgin birth.

The Pew Research Center's survey on Christmas observations, released Wednesday, shows a nation where Christmas continues to be incredibly popular, but also that the day is increasingly a non-religious cultural event, especially among younger generations.

Pew, which polled 2,001 American adults about the holiday earlier this month, found that while nearly all Christians celebrate it, only two-thirds view it as a religious day. Meanwhile, 80 percent of non-Christians said they took part in Christmas, though most said they do it as a cultural celebration rather than one of faith.

At 82 percent, evangelical protestants were most likely to see Christmas as a religious holiday, following by white Catholics (66 percent), black Protestants (60 percent) and white mainline protestants (56 percent). About half of Hispanic Catholics said it was a religious holiday.