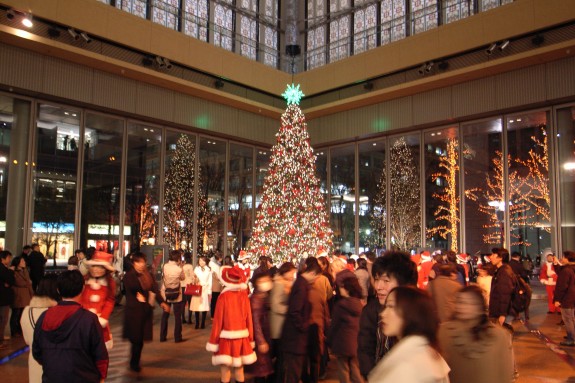 From the Nashville Tennesseean, via USA TODAY:
Nothing in evangelical Christian author Rachel Held Evans' five years of blogging has gone as viral as her simple little flowchart to determine if one is being persecuted during the Christmas season.

"Did someone threaten your life, safety, civil liberties or right to worship?" it asks. No. "Did someone wish you happy holidays?" Yes.

"You are not being persecuted," it says.

At last count, the post had attracted more than 700 comments, the vast majority in agreement with her.

Call it the backlash against the "war on Christmas" camp — a number of evangelicals distancing themselves from those concerned that the department store greeter said "happy holidays," that the Nativity scene is gone from the local courthouse, that classrooms are hosting "winter parties."

"God became flesh and lived among us, and if that's not enough for people, I think they've missed the point," said Evans, who lives in Dayton, Tenn., and wrote last year's best-selling book, "A Year of Biblical Womanhood."

Still, the idea that there's a national war on Christmas is going strong. Former vice presidential candidate Sarah Palin's new book, "Good Tidings and Great Joy: Protecting the Heart of Christmas," is at No. 14 on The New York Times best-seller list for hardback nonfiction. "The 'war in Christmas' is the tip of the spear in a larger battle to secularize our culture and make true religious freedom a thing of America's past," the back cover reads.

The Fox News opinion site Fox Nation has a prominent War on Christmas page, inviting viewers to submit their own battle stories.

State Sen. Stacey Campfield, R-Knoxville, was thinking about Christmas well before the season arrived, introducing a bill last summer to assure that students and teachers could say "Merry Christmas" in schools. He said it was to protect them against the American Civil Liberties Union, which responded by saying Campfield was addressing a problem that did not exist.

It's strange that folks would argue about saying "Merry Christmas" in public when Jesus Christ himself instructed his followers to make peace with religious opponents, said Dan Scott, senior pastor of interdenominational, evangelical Christ Church in Nashville. There may be extreme cases where Christians in America face opposition for their beliefs, Scott said, but it's more likely that some suddenly are realizing they live in a religiously diverse nation.