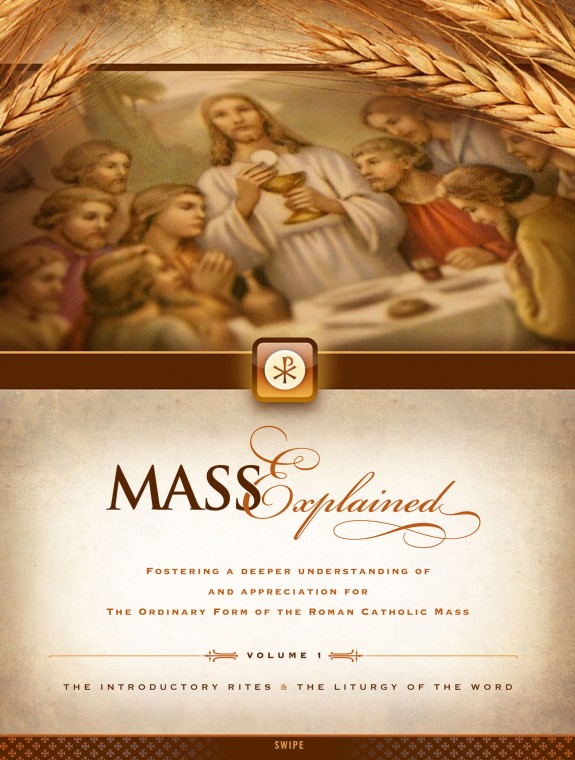 Miami is promoting an app that helps everyone to understand the Mass better:
Called "Mass Explained," it was created by a local Catholic, Dan Gonzalez, who made it completely interactive, with pictures, sounds and links to the Catechism of the Catholic Church, church documents and much more. Want to hear the Jewish blessing that precedes the breaking of bread, a blessing that finds echoes in the first prayer said by the priest during the Liturgy of the Eucharist? Touch the link on the app. Or spin a 3-D image of a sixth-century Byzantine cross. Or listen to the Kyrie (Lord have mercy) as set to music by Bach and Haydn. Or zoom to explore a detail in Caravaggio's "The Supper at Emmaus." At the end of last year, "Mass Explained" became the first app to receive an imprimatur — seal that it is free from doctrinal error — from Miami Archbishop Thomas G. Wenski, as well as an OK from the U.S. bishops' Committee on Divine Worship. It is now selling on the App Store for download to any iPad running IOS v6 or higher.
Check out the video below. And you can read more, and download the application, at the app's website.