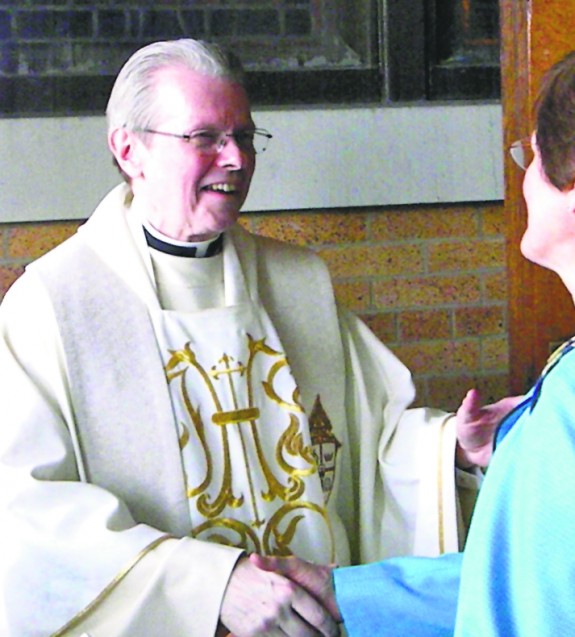 And there's news this morning for Rockville Centre, too…
This just in: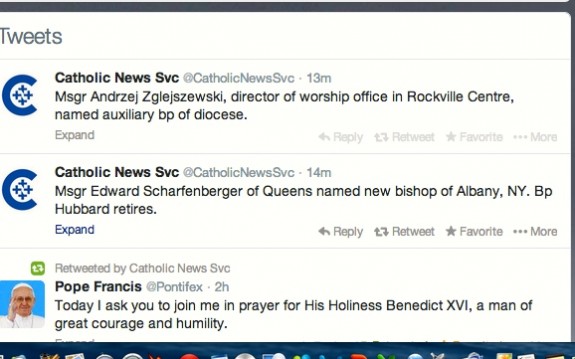 Ed Scharfenberger is a good man and a great priest. He's currently serving as vicar for Queens—and just last Sunday he visited our parish. I had the privilege of serving Mass and preaching for him. Little did we know we had a future bishop in our midst!   (He's also a regular and enthusiastic reader of these pages and therefore qualifies as a Friend of The Bench, or FOB 🙂 ).  I can also attest to the fact that he's a gifted and inspiring homilist. Albany, you are blessed.
An added bonus: dude's got a great singing voice. I joked with him after Mass, "You know, if this priest thing doesn't work out, you could have a whole other career…"
I think "this priest thing" is working out just fine.
Oh: and he's on Facebook, too.
Congratulations! Ad multos annos!
The Albany Times Union has more:
Bishop-elect Scharfenberger succeeds Bishop Howard J. Hubbard who has led the Diocese of Albany for 37 years. Hubbard reached the mandatory retirement age of 75 in October.

In a statement released by the Albany diocese, Schrafenberger said: "How grateful I am to His Holiness Pope Francis for the awesome privilege to serve as pastor of all the wonderful people in the Diocese of Albany. I am touched by the warm welcome of Bishop Hubbard who has served the Church in Albany with love and dedication for 37 years.

"My heart is full of gratitude to God for my loving family, especially my ninety-three years old parents who were generous enough to welcome me, my two brothers and two sisters into this world. They taught us how to pray, to trust God and to know Jesus as our friend. Their continuous example shows us that the essence of love is sacrifice."

Scharfenberger was born in Brooklyn's Bushwick section on May 29, 1948. He is the son of Edward and Elaine Scharfenberger of Warwick. His parents are 93 years old.

"It is humbling when I think that I soon will be counted among the successors of the Lord's Apostles. I am not worthy of this office and I hope that our priests, deacons, religious and lay people will pray for me often as, together, we continue along our journey of faith," Schrafenberger said.

"What else do I ask for? What do I hope for? I ask the priests, deacons, religious and laity to help me to be myself – my best self. I promise to love and respect all of you by letting you be who you are and to bring out the best in you. Let's do this for one another. I will spend every talent that God has given to me, and every ounce of energy, for the Church in Albany.

"I commend myself and my ministry to Our Lady of the Immaculate Conception, patroness of our Diocese."