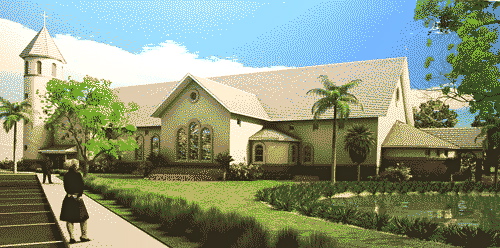 The following email arrived in my inbox yesterday:
I am on the building committee for Mary, Queen of Heaven in Jacksonville, FL. We are in the final stages of design for our new church and will be going out for bid within the month.

We are looking for a used dual access tabernacle, that we can mount into the wall between the main altar and the chapel, giving the priest access from either side.

You can see our rough design on our website.   

Do you have any idea where we might find a used tabernacle that might be appropriate for our use?

Thank you in advance for your consideration.
Any takers?  Drop me a line here or via Facebook and I'll pass it along.  And check out the design at the link. (You can see one rendering above.) They're trying to build something beautiful in Jacksonville. Want to help them out?