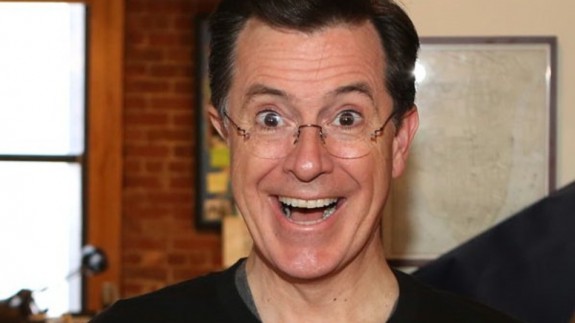 As I speculated a few days back ...Stephen Colbert to replace Letterman. 
In a curious twist, it appears NBC scooped CBS.
Stay tuned.
From The New York Times: 
Stephen Colbert, the comedian and host of Comedy Central's "Colbert Report," will succeed David Letterman as host of "Late Show," CBS's flagship late-night franchise, when Mr. Letterman retires next year, the network announced on Thursday.

Mr. Colbert will sign on for a five-year term as the new "Late Show" host, according to the announcement from Leslie Moonves, president and chief operating officer of CBS, and Nina Tassler, chairwoman of CBS's entertainment division.

"Simply being a guest on David Letterman's show has been a highlight of my career," Mr. Colbert said in a statement. "I never dreamed that I would follow in his footsteps, though everyone in late night follows Dave's lead."

He added: "I'm thrilled and grateful that CBS chose me. Now, if you'll excuse me, I have to go grind a gap in my front teeth."
If you haven't seen it, here's a little Throwback Thursday fun for you: Colbert from 2005, on the Letterman show.