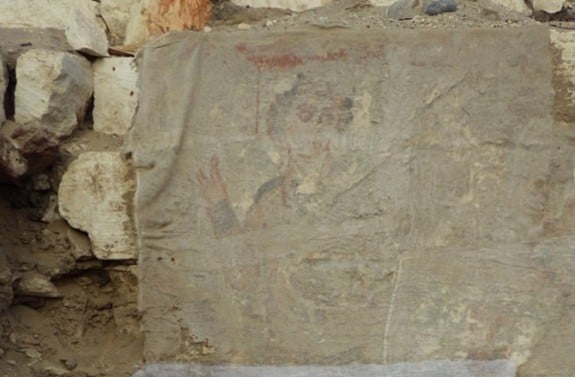 Some intriguing news from the world of archeology:
Spanish archaeologists have discovered what may be one of the earliest depictions of Jesus in an ancient Egyptian tomb.

Painted on the walls of a mysterious underground stone structure in the ancient Egyptian city of Oxyrhynchus, about 100 miles south of Cairo, the image shows a young man with curly hair and dressed in a short tunic.

"He raises his hand as if making a blessing," said Egyptologist Josep Padró, who has spent over 20 years excavating sites in the area.

In this expedition, he led a team of archaeologists from the University of Barcelona, the Catalan Egyptology Society and the University of Montpellier.

"We could be dealing with a very early image of Jesus Christ," Padró added.

Oxyrhynchus is known for the worship of the Egyptian god of the afterlife Osiris: indeed the underground structure was located in the middle of a processional route that joins the Nile with the Osireion, the temple dedicated to Osiris.

But the painting is from much later, dating from between the sixth and seventh century A.D.