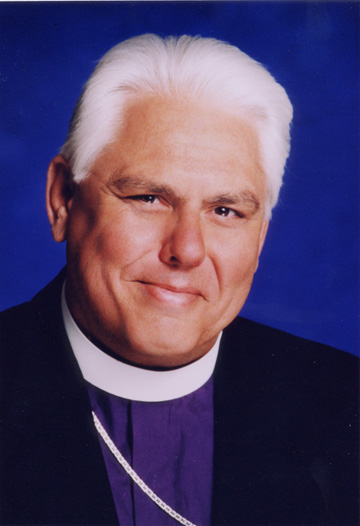 Really.
Bishop Jon Bruno, Bishop of the Diocese of Los Angeles, ordained Scott Claasen in a laundromat. Claasen was sponsored by Thad's, an experimental community of the Episcopal Diocese. From their home page:

Thad's is a movement of missionary people who've made a choice to leave the relative safety of the established church and take the love of Jesus "to the streets". Our calling is to bring this transforming love into people's lives in positive, transformative and practical ways. In church-speak, we're a "mission station", an experimental community of the Episcopal diocese of Los Angeles.

From the Facebook page of Stephen Bruce:

The Episcopal Church finds a fresh way to ordain it's leaders, amidst the chaos and noise of a laundromat in Venice CA. J Jon Bruno, our bishop diocesan, ordains Scott Claassen of Thad's, while Thad's leaders and community, including Jimmy Bartz rally up for Scott.
Take a look below.
UPDATE: Huffington Post has additional details (and there are more pictures there, too):
Claassen serves in a street-focused Episcopalian community in Los Angeles called Thad's, which refers to the often-forgotten disciple Thaddeus, Claassen said. He described the community as "not your grandmother's Episcopal church," which is not to say the church is radical, he said, but that it is "not what you'd expect from an Episcopal church… We prioritize seeking to make a love-spreading difference while living in authentic community with one another."

In the spirit of community, Claassen chose to hold his ordination service at a local laundromat where Thad's hosts monthly 'Laundry Love' events. 'Laundry Love' is a program in which homeless people or anyone in need may drop by to do their laundry for free — with quarters, soap and machines provided.

"It's laundry with an emphasis on love," Claassen told HuffPost, reiterating the program's motto.

Thad's offers 110 free tickets to the event every month, which ends up costing the church roughly $700, Claassen said. With people flowing in and out of the space and machines spinning, it's a chaotic atmosphere.

"With all of that energy as the backdrop," Claassen told HuffPost, "the ordination was bound to be different…We chose not to use microphones, lecterns, or a grandiose alter. We responded to the space in a way that respected the work that was going on all around the ordination service. In that way, we hoped that the ordination service would reflect the orientation of the diaconate toward serving those in need. The result was a service in which we all stood on equal footing, and all who gathered participated in the service if they chose to do so."