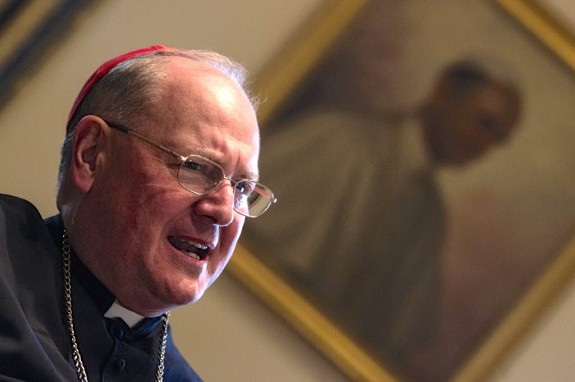 The Cardinal Archbishop of New York offered some thoughts on the controversy in an exclusive interview with John Allen over at Crux: 
Q. Bishop Daniel Jenky of Peoria, Illinois, seems to fault the archdiocese for slowing down the beatification of Archbishop Fulton Sheen. Is it true you've put on the brakes?

A. No, that's not true. I share Bishop Jenky's expectation and hope to go forward as quickly as possible, and I'm very grateful for all the work Peoria has done. I also share his frustration at the demands of any sainthood cause, because these things are never easy. In New York we know that from other causes we have in the system, such as Pierre Toussaint, Cardinal Terence Cooke, and Dorothy Day.

We've had some issues [with Peoria] over what to do with the remains of Archbishop Sheen and what relics we might be able to share, and I'm committed to doing whatever we can that's consistent with Sheen's own wishes, the wishes of his family, the instructions we get from the Congregation for the Causes of Saints [in the Vatican] and New York state law. The bottom line is that we want this cause to go forward as quickly as possible, and I thought I had shared that properly with Peoria and with the congregation.

I guess my next step is to write a formal letter to Bishop Jenky and the congregation, saying we'd be honored to take over the cause if that's what seems best. Sheen was a bishop here and has deep ties to New York and we're proud of him, so we'd be happy to do it, but we also want to respect Peoria.
He has more to say about a lot of subjects—from divorced and remarried Catholics receiving communion to the looming parish closures in the Archdiocese of New York. Read it all.