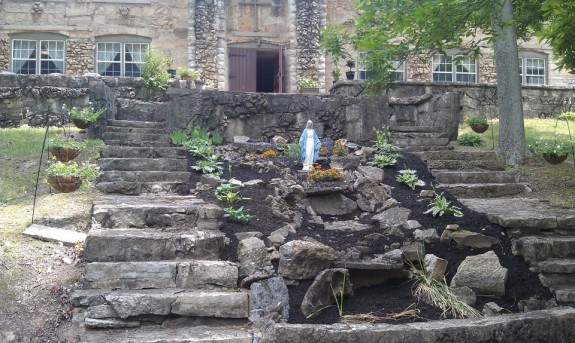 Photo: Knights of Columbus #934 / Facebook
Back in September, Alexandria Marie Shields and Taylor Butcher booked the Knights of Columbus hall in Madison, Indiana for the reception that will follow their upcoming wedding ceremony. On Monday, Knights of Columbus Council 934 called the couple to tell them it was refunding their deposit as they do not agree with same-sex unions. Wednesday evening, the council reversed course and has agreed to let them have the facility.

…In a Facebook post Wednesday evening, the Knights of Columbus said it would allow the reception after all. It posted "Council 934 regrets that there was some confusion over the hall rental request and that no contract was ever signed. We are happy to accommodate Taylor's request to hold her reception there and we will waive the usual hall rental fee, given the misunderstanding that occurred."

The Knights of Columbus, a tax-exempt fraternal benefit society, calls itself the "strong right arm" of the Catholic Church and has spent millions to oppose LGBT equality, abortion, euthanasia, and pornography. But while the national organization explicitly prohibits the rental of Knights' facilities to those who "who do not support the legal protection of unborn children, or who advocate the legalization of assisted suicide or euthanasia," it has not done taken that stand on the issue of same-sex marriage. Neither the local council nor its Grand Knight responded immediately to a ThinkProgress inquiry about its policies.