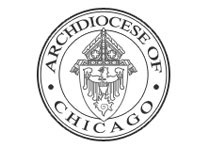 Most Rev. Francis J. Kane, Auxiliary Bishop of Chicago, will ordain fourteen men as permanent deacons at 2:15 p.m., on Sunday, May 17, at Holy Name Cathedral, State and Superior Streets in Chicago. One has already been ordained by Archbishop Blase J. Cupich, on Saturday, May 9, with the transitional deacons at the Chapel of the Immaculate Conception at the University of St. Mary of the Lake / Mundelein Seminary.

The newly ordained deacons completed a comprehensive four-year program through the Institute for Diaconal Studies at the University of Saint Mary of the Lake / Mundelein Seminary that included the human, spiritual, intellectual and pastoral dimensions of formation, field education experiences in service to charity and evangelization, and a year-long parish pastoral ministry internship.  Typically, newly-ordained deacons are assigned to their home parishes, which this year include parishes in: Chicago, Elk Grove Village, Elmwood Park, Lake Forest, Lake Villa, Lemont, Niles, Orland Park, Riverside and Schaumburg.

More than 98 percent of deacons are married with families and most are also employed in outside occupations.  They are clergy, along with priests and bishops.  The ministries that Deacons perform include the teaching mission of the Church, caring for the poor, performing baptisms and marriages, conducting funeral liturgies, presiding at wake services and assisting the priest at Mass by proclaiming the Gospel, preaching, leading intercessions, preparing the altar and intoning the dismissal. The Archdiocese of Chicago has the largest diaconate in the entire Catholic Church with more than 500 active deacons.