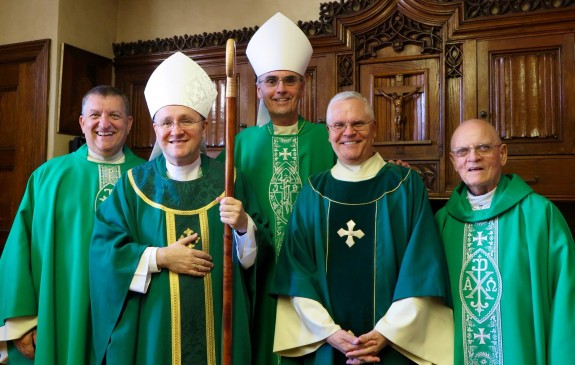 We had the great privilege today of welcoming back to my parish Brooklyn's newly ordained Bishop James Massa. Bishop Massa began his priesthood at our parish 29 years ago; it was his first parochial assignment after ordination, and he was chiefly responsible for introducing something new and different to the parish—RCIA—and was remembered by many longtime parishioners for his incisive and inspiring homilies.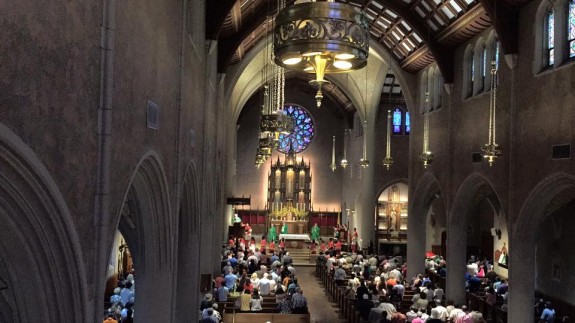 After his Mass of Thanksgiving, we had a little gathering for him in the parish hall.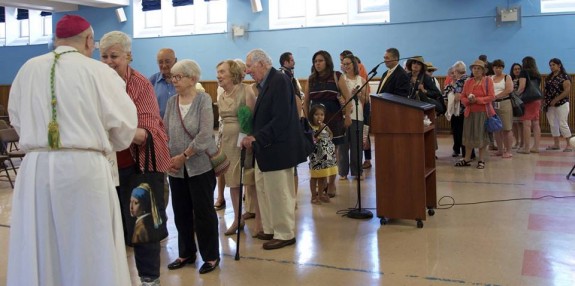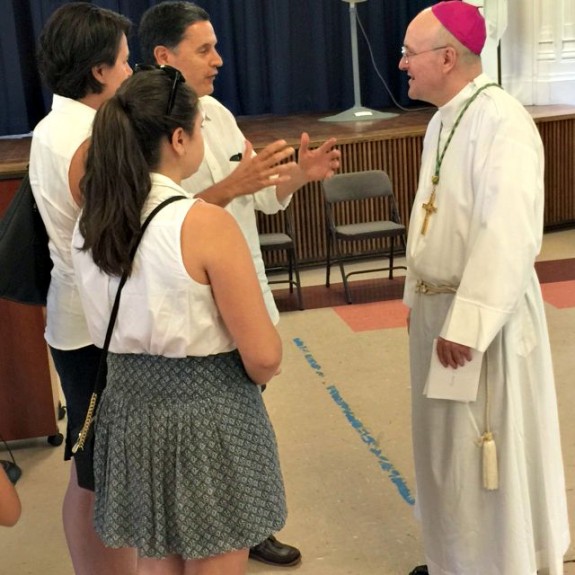 In his homily, Bishop Massa mentioned that his episcopal ring is the one that belonged to another auxiliary bishop for Brooklyn—and a previous pastor at my parish—Bishop Joseph Denning, who was a Council Father of Vatican II.
I asked to take a picture of this little piece of history and he cheerfully agreed, adding with a laugh, "I feel like George Costanza."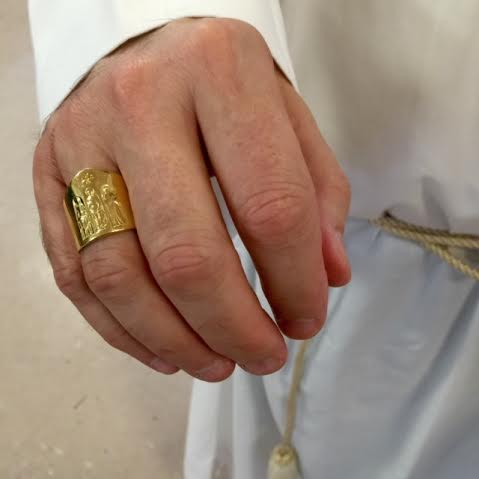 Ad multos annos!