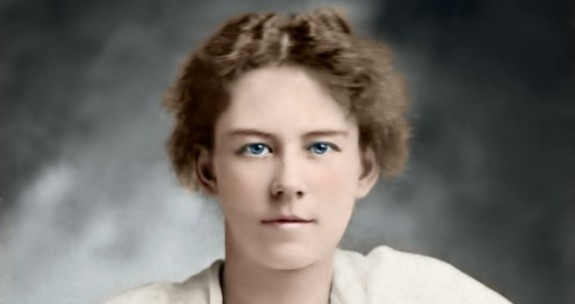 Here's an intriguing glimpse at a side of the celebrated writer's life that many may not know about, from Nancy Carpentier Brown:
G.K. Chesterton is perhaps the most famous writer of the 20th Century, and yet we still know very little about him and his family life. One of the reasons is because his wife was a shy person—a Victorian English lady who valued her privacy and kept herself hidden from the world.

Frances Alice Blogg Chesterton knew that her husband Gilbert was unhealthy in 1935 when several of his friends suggested he begin to write his autobiography.

"Please, Gilbert," she is reported to have said, "keep me out of your book." And so he tried to. But their lives were intricately woven, so that he still managed to say quite a bit about her anyway. But not enough for the curious. Not enough for me.

Who was Frances Chesterton? How did she and Gilbert meet? What kind of woman marries the most famous journalist of the 20th Century? How did she cope with his absentmindedness? What kind of marriage did they have?

These are all questions I wanted answered.

…They met in the autumn of 1896, in Frances's living room at Number 8, Bath Road. Gilbert fell instantly in love, describing how he intuitively believed that Frances would be faithful and true.

"If I had anything to do with this girl I should go down on my knees to her: if I spoke with her she would never deceive me: if I depended on her she would never deny me: if I loved her she would never play with me: if I trusted her she would never go back on me: if I remembered her she would never forget me." (GKC)

He was especially attracted to the firmness of her faith. While others in the neighborhood were interested in the occult or spiritualism, Frances firmly believed in Christianity, and nothing anyone could say would deter her from it. Gilbert admired that. He would soon become her convert.