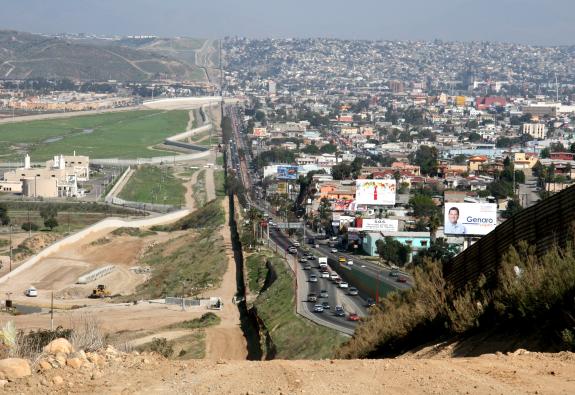 A diocesan migration commission called President Donald Trump's decision to deploy National Guard troops to the U.S.-Mexico border "morally irresponsible and dangerously ineffective."

"We're literally deploying troops against moms and children and people fleeing some of the worst violence in the world, and that's just morally perverse," Dylan Corbett, founding director of the Hope Border Institute and one of the letter's signers, told NCR.

The April 4 statement from the Commission on Migration of the Diocese of El Paso was released the same day Trump released a memo directing the Secretary of Defense to request National Guard troops, and was signed by El Paso Bishop Mark Seitz and the commission's co-chairs Corbett and Lily Limón.

The signers also condemned the decision as "a hurtful attack on migrants, our welcoming border culture, and our shared values as Americans" and said that the increased militarization of the border comes with "painful moral and human consequences" at a time when "our border has never been more secure."
You can read the full statement here.