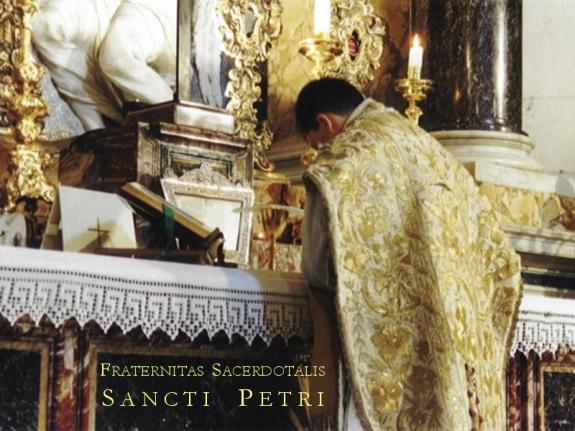 An interesting development.
From the Archdiocese of Philadelphia website: 
In July 2014, Saint Mary Parish merged with Saint Matthew Parish, both located in Conshohocken (Montgomery County), as part of the Parish Areas Pastoral Planning Initiative taking part throughout the five-county Archdiocese.

At that time, the Saint Mary Church building became a worship site of Saint Matthew Parish and was made available for occasional liturgical use as is customary whenever possible in the case of a parish merger.

Additional information regarding the merger can be found at the following link:

http://archphila.org/archdiocese-announces-parish-mergers-in-philadelphia-as-well-as-delaware-montgomery-and-bucks-counties-resulting-from-pastoral-planning-initiative/

Today's Announcement

Today, the Archdiocese of Philadelphia announced that Archbishop Chaput has approved the establishment of a quasi-parish at the location of the former Saint Mary Parish in Conshohocken effective August 1, 2018. This announcement comes in response to an interest for additional pastoral care for those wishing to participate in Divine Worship in the Extraordinary Form.

Prior to making his decision, the Archbishop obtained appropriate consultation from pastors of surrounding parishes, local priests who currently celebrate Mass in the Extraordinary Form, and the Council of Priests.

The Priestly Fraternity of Saint Peter will provide clergy to serve this new community. A pastor will be appointed prior to the effective date of the quasi-parish's establishment.

This information was shared with Saint Matthew parishioners at all Masses during the weekend of April 7-8.  A copy of the official canonical decree regarding this matter can be found at http://archphila.org/wp-content/uploads/2018/04/StMaryQParish.pdf.

 For additional information on the Priestly Fraternity of Saint Peter, please visit https://www.fssp.org/en/index.htm.
UPDATE:
Several readers have told me there is a quasi-parish in Pittsburgh. It's been around for several years.
This letter
from Bishop Zubik in 2014 announced it:
It is with great joy that I announce the establishment of Saint John XXIII Personal Quasi-Parish. This new parish will serve those who participate in the celebration of Mass in the Extraordinary Form in the Diocese of Pittsburgh. This decision has followed nearly two years of prayerful dialogue and planning among members of your community, your chaplain, Father James W. Dolan, and members of my diocesan staff.

What is a personal quasi-parish? A personal parish reflects a membership that is not based on territorial boundaries but, in this case, on the celebration of the Extraordinary Form of the Mass and sacraments. A quasi-parish is a Catholic community entrusted to a pastor in which worship, ministry and evangelization take place under the Diocesan Bishop, but which is not yet fully erected as a parish. In your circumstances, there is the need for an assessment to determine whether the quasi-parish can sustain the pastoral and financial responsibilities of a parish. Your history in this regard is already impressive and I have been moved by the willingness that your members expressed to shoulder the responsibilities that this change entails.

I have issued a decree establishing Saint John XXIII Parish, effective January 1, 2015, Solemnity of Mary, the Mother of God. The Mass and other activities will be celebrated at Saint Boniface Church, North Side, and the Holy Wisdom Parish administrative staff will be responsible for the administrative work of the quasi-parish. Your current chaplain, Father Dolan, along with Father Lawrence A. DiNardo, pastor of Holy Wisdom Parish, will become co-pastors and form a team ministry that will provide pastoral care for the newly erected quasi-parish. Father DiNardo will be moderator of the team ministry of Saint John XXIII Parish. Also, Father Dolan will be responsible for the coordination of the Extraordinary Form throughout the Diocese.

Holy Wisdom Parish will continue to exist as it has since it was formed in 1994.

The pastoral council of Saint John XXIII and Holy Wisdom Parishes will be established as one body. There will also be a joint finance council, with the ability for members from each parish to consider matters that affect only that parish.

I hope this news is as much a cause for celebration for you as it has been for me. Please pray for me and I will continue to pray for you that you may be guided and protected by our dear Blessed Mother under the mantle of her love.